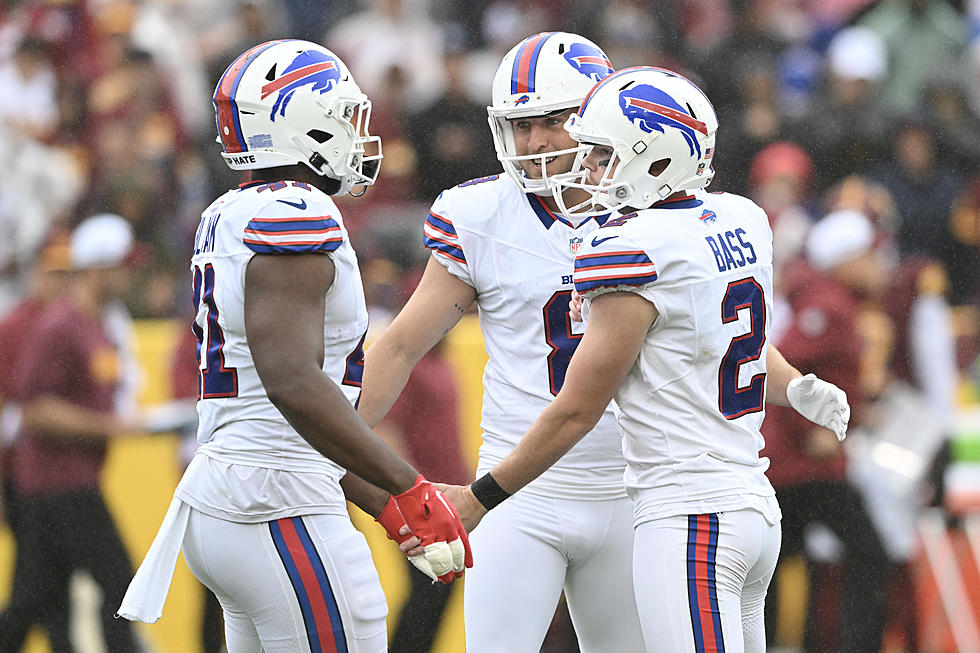 Win Big With Buffalo Bills And ECMC 50/50 Raffle
Getty Images
This Sunday it could be more than just the Buffalo Bills winning big at Highmark Stadium.
Feel Good Mornings With Dave Fields Mon-Fri 6am-10am
You could be a big winner too. ECMC and the Buffalo Bills. The 50/50 jackpot is guaranteed to be at least $100,000, and half of every dollar donated will benefit the ECMC foundation.
The money raised through the raffle will benefit all the different programs that are run through the foundation like the Mobile Screening Program which travels to off-site locations and offers free walk-on screenings for women, regardless of their insurance status. The foundation also offers summer youth healthcare internship programs is another example of how funds raised by ECMC Foundation have contributed to improving healthcare education for youth as well as supporting the ECMC hospital staff training programs and employee education seminars.
Plus if you get your tickets before the end of September, you can save some money while trying to win that jackpot.
The winner of the 50/50 jackpot will be drawn during the 3rd quarter of the Buffalo Bills/ Miami Dolphins game. The good news is that you don't have to be present to win the jackpot, you just need to make sure you have a ticket.
The Bills are hoping that you will be celebrating a double win on Sunday. A 50/50 win and Bills win over their divisional rival the Miami Dolphins.
Check out some photos of the Bills from the first three weeks of the NFL season.
Buffalo Bills Washington Commanders
The Bills beat the Commanders 37-3 in Week 3
Gallery Credit: Dave Fields
Buffalo Bills Las Vegas Raiders
Take a look at photos from the Buffalo Bills 38-10 win over the Las Vegas Raiders.
Gallery Credit: Dave Fields
Bills Jets Week 1
The Buffalo Bills lost to the Jets in Week 1
Gallery Credit: Dave Fields
More From The New 96.1 WTSS