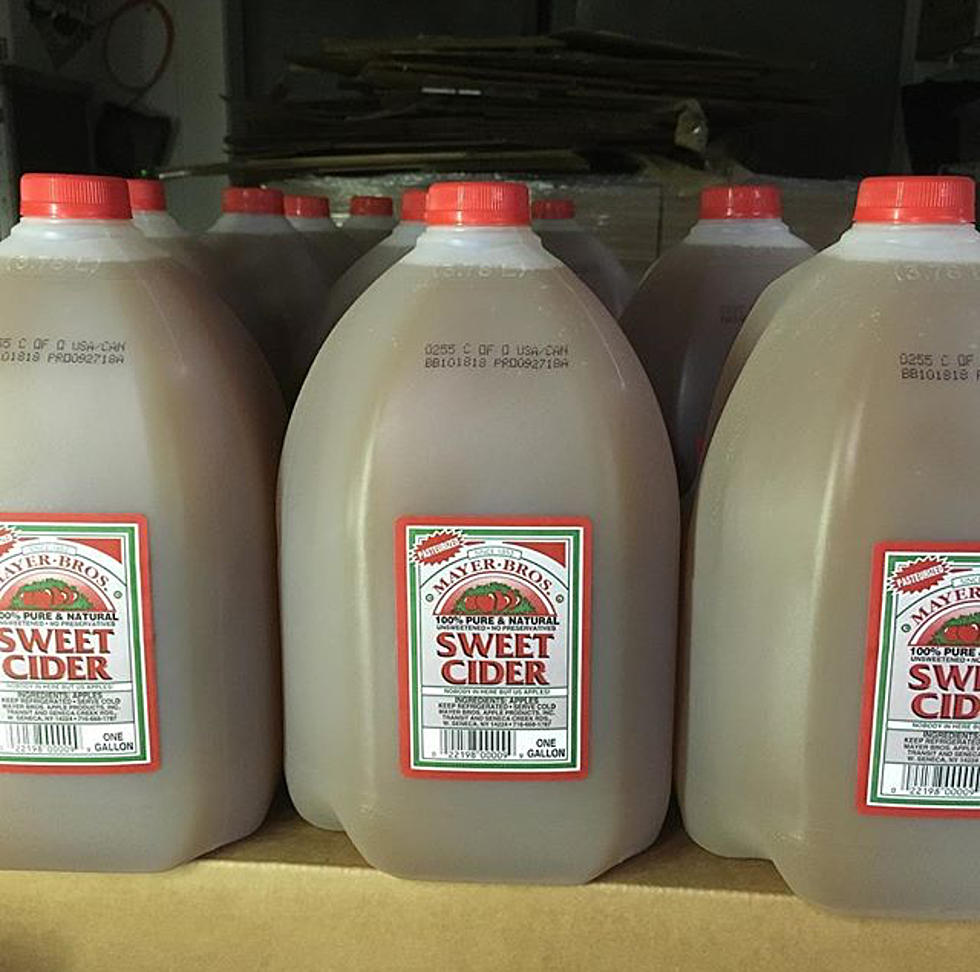 Take A Tour Of The Mayer Brother's Cider Mill [VIDEO]
Photo Credit: Dave Fields
Now that Fall is upon us, there is one place in Western New York that is a must stop to kick off the season.
The Mayer Bros Cider Mill in West Seneca was founded back in 1852 and is one of the oldest family run business in New York State.
I grew up in West Seneca, and I remember every year my family would go to the Cider Mill to stock up on donuts, cider, and candy!
I haven't been there in 20 years, so we decided to take a quick tour. It is amazing how much is available at the store and how many memories came flooding back when I step inside the door.
Have you gotten your cider yet?
More From The New 96.1 WTSS