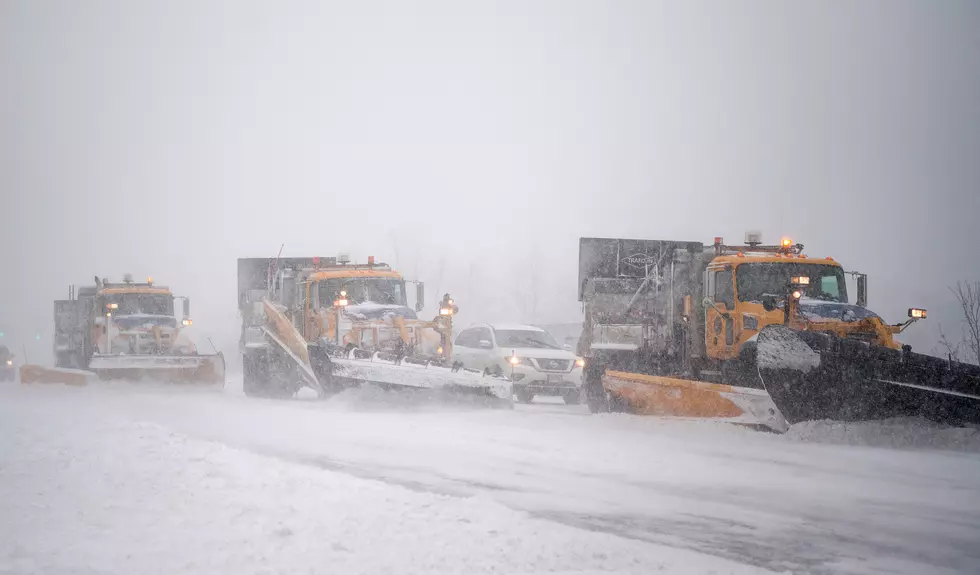 NYS DOT Is Looking To Hire Almost 500 Workers
Getty Images
We hear about a lot of part time seasonal job opportunities that become available this time of year, but have you ever thought of maybe kicking off the new year with a State job? The New York State Department of Transportation (DOT) hung the help wanted sign, and help wanted seems to be an understatement!
According to WGRZ,  The NYS DOT announced that they are in need of nearly 500 people to fill open positions for this upcoming winter. The jobs offered are both part time seasonal, as well as permanent placements. There are a few requirements in order to apply for the jobs:
Candidates must be 18 years old
Pass a physical and drug test
Must have a valid, clean Class A or B commercial drivers license, and be certified to operate DOT heavy dump trucks within two weeks of employment.
These jobs are NOT easy and include physical labor, working in all types of weather conditions and working with heavy equipment. The main focus of work will mainly be snow and ice removal, but the DOT stated general highway repair is part of the job too. The DOT plans to hire both permanent, and temp maintenance workers, in areas all around New York.
To see the full list of what areas and how many positions are available in set locations Click Here! 
More From The New 96.1 WTSS