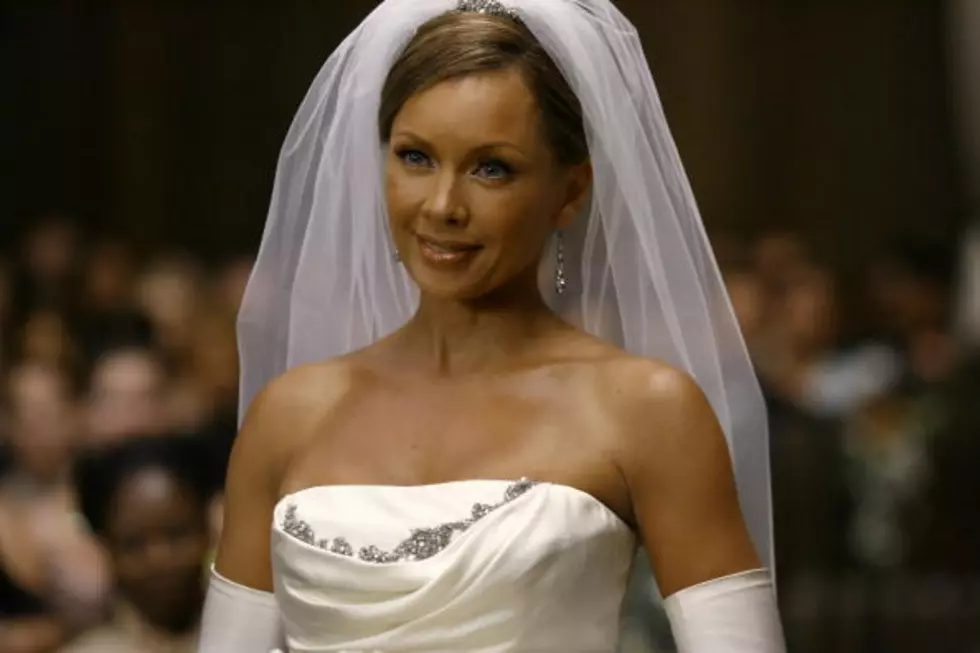 DETAILS: Vanessa Williams's Hollywood Wedding in Buffalo [PHOTOS]
Scott Garfield, Getty Images
While most of us were celebrating our independence on the Fourth of July, there was a secret celebrity wedding happening in Buffalo, NY. Vanessa Williams married her fiancé, Jim Skrip, of Depew, during a ceremony on Saturday. The couple started the day with a Mass of Thanksgiving at St. Stanislaus R.C. Church in Buffalo, the same Church where Jim's late parents were married.
The exchange of vows and Egyptian themed reception were held at Statler City, where guests were taken on a magic carpet ride experience with Arabian tents, Moroccan lit lanterns and an array of food and drinks.
Vanessa wore an ivory and gold-trimmed Carmen Marc Valvo dress for the ceremony, and was escorted down the aisle by her uncle, Fred Tinch of Buffalo.
Vanessa's brother, actor Chris Williams, officiated the ceremony, with music by Buffalo jazz musician Greg Paul Webster.
Celebrities in attendance included "Ugly Betty" stars Ana Ortiz, Christopher Gorham, Mark Indelicato and Tony Plana. Vanessa's former "Desperate Housewives" co-star Teri Hatcher was also in attendance, and created quite a buzz on social media after stopping by the Blue Monk restaurant on Elmwood Avenue.
Vanessa told the Buffalo News that her wedding weekend was a three-day event that started with a "Welcome to Buffalo" party on the fourth floor of the Pearl Street Grill, and ended with "The Hangover Breakfast" at the Hotel Lafayette on Sunday. (It sounds like they were doing Buffalo right!)
Vanessa said that with all the connections that she and her family have to Buffalo, along with Jim living in Depew and having family here as well, "Buffalo made sense" for their wedding. "It was kind of a destination wedding for my other friends, and the destination was Buffalo," she added.
More From The New 96.1 WTSS