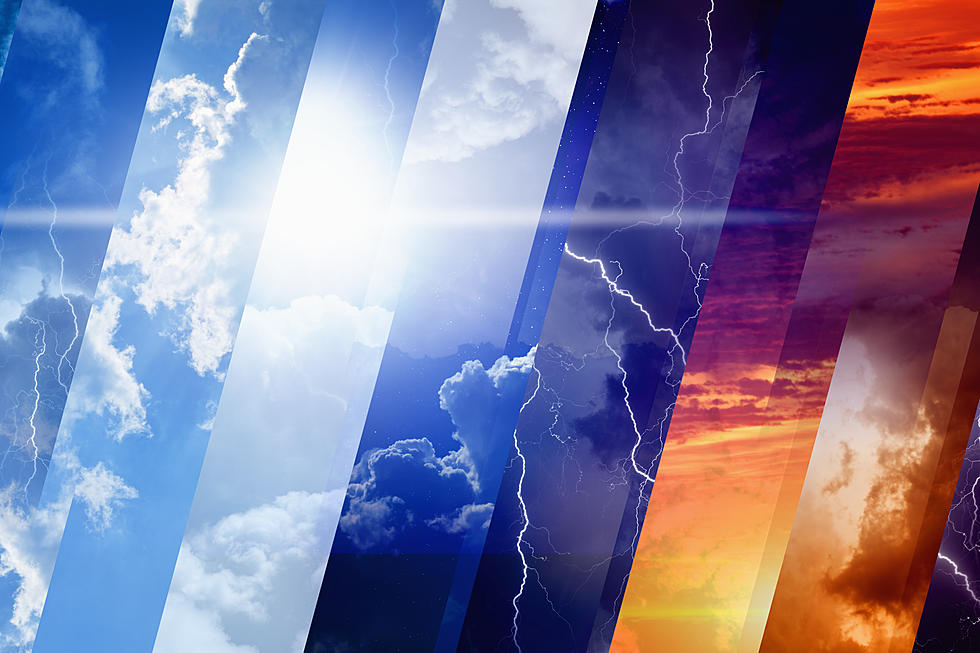 Potential Hazardous Weather Expected This Weekend Across New York
Ig0rZh
It looks like the nice weather is coming to an end and we could be looking at some really nasty weather coming up this weekend.
After several days of above-average temperatures across the state, a major weather front is set to move across the state and bring a risk of potential hazardous rainfall.
The rain is expected to start late Friday night and continue into early next week. 
Feel Good Mornings With Dave Fields Mon-Fri 6am-10am
With potential rain along with thunder and lighting, there are some things you should and should not be doing when lighting is in the area.

The good news is that the rain is much needed as much of the state was recently under drought conditions. As of this writing, the state is under normal drought conditions but could move into a watch if the water levels drop.
A "watch" is the first of four levels of state drought advisories. After a "watch" comes a "warning", followed by an "emergency" and finally a "disaster" level.
As of right now, there are no statewide mandatory water use restrictions in place but residents are strongly encouraged to voluntarily conserve water. Local public water suppliers may require conservation measures, depending on local needs and conditions.
Top 7 Ways to Save Your Lawn During This Drought
With regular watering sessions restricted to two times per week paired with the scorching summer heat and the continuing drought, many Lubbock residents are struggling to keep their lawns alive. Here are some simple tips for keeping things green.
Gallery Credit: Heidi Kaye
The Signs of Drought Stress on Trees
Portions of Michigan are under severe drought conditions due to the lack of rain. One sign that your trees are under a lot of stress due to the lack of water is the heavy dispersal of samaras, shown here in my yard on May 21, 2021.
Gallery Credit: Nathan Adams
Comparing Summer 2021 Drought To Spring 2022 High Water Levels
The summer of 2021 brought extreme drought conditions to much of the Northland, with tinderbox conditions that led to wildfires and many rivers and streams to nearly cease flowing in some places. Ample snow and spring rain have largely erased that drought, swelling rivers and streams to roar once again.
Gallery Credit: Nick Cooper
More From The New 96.1 WTSS