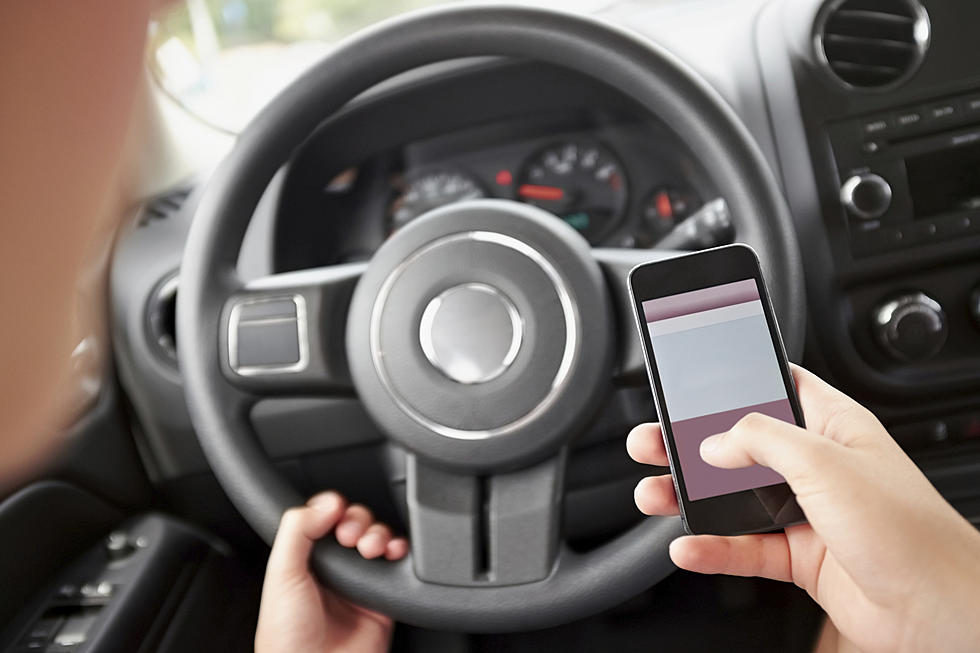 Put The Phone Down! Driving And Texting Will Cost You In New York
Onzeg
How many times have you been driving down the road and seen a car or truck swerving back and forth in their lane and when you pass them, the driver is looking down at their phone?
This just happened to me over the weekend. I was on my way back from visiting my son at college and I was on the 90 when I saw a car keep swerving over the center line from the right lane to the left.
Feel Good Mornings With Dave Fields Mon-Fri 6am-10am
As I sped up and passed the car, I looked to the right, and sure enough, the driver who looked to be a college-age kid, was staring down at their phone while going 70 miles per hour.
THIS IS IMPORTANT REMINDER: That text can wait.
Of course, texting and driving is very dangerous and besides increasing the chance of getting into an accident if you are caught by the police it will cost you.
Here is a look at the fines in New York State for texting and driving.
$150 for a first-time offense;
$200 for a second offense committed within 18 months; and
$400 for a third or subsequent offense committed within 18 months.
Of course that is without any of the surcharges and fees associated with the ticket. According to the New York State DMV, surcharges can be as high as $93 per ticket.
Besides the cost of the ticket, you could also get points on your license and that could make your car insurance rates increase as well.
5 New Laws You Should Know For 2023 In New York State
2023 comes some new laws that you need to know about.
Gallery Credit: Dave fields
How To Report and Block Spam Texts
Spam phone calls are annoying and spam texts are even worse. Check out these easy steps to report and block spam texts.
Gallery Credit: Dave Fields
More From The New 96.1 WTSS