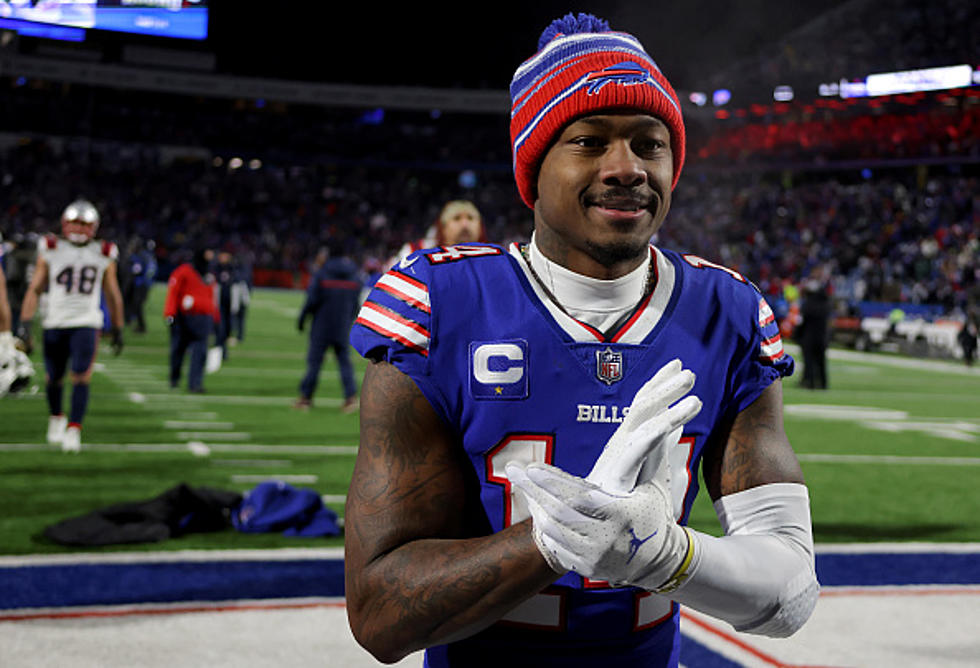 Stefon Diggs Is Now A "Running Back"
Getty Images
Stefon Diggs may be a wide receiver on the Buffalo Bills roster, but in life, they've started calling him a "running back," because (and I don't know if you heard), but there have been reports that Stefon Diggs spent his Valentine's Day "running back" and forth between two hotel rooms in an effort to entertain two different ladies on the Day of Love. (See what I did there?)
If this is news for you, keep reading. I'll help you get caught up. 
Chivalry is NOT dead in Buffalo, folks. 
Stefon Diggs allegedly took two women out for Valentine's Day the same night, but he made sure to make time for both of them at least, by flying them out to the same city and putting them both up in the same hotel. Those Valentines have been identified as Tae Heckard and Alesha Rene.  
According to Barstool Sports, both of the girls put the hotel on their Instagram stories and have been allegedly linked to Stefon Diggs through social media. 
Those Instagram stories have since been deleted, but you can see all the screenshots here.
You have to admit...at least he went above and beyond to make the ladies feel special. I'm not sure what excuses he had to use to keep leaving the hotel room. Did he fake a phone call? Did he say he has the runs? Did Stefon Diggs tell one of them that he had to hit the gym?
Or maybe he said he had to run…because it seems like he was literally "running back" and forth between the hotel rooms all night. 
I can "Digg" his effort, though!
Tom Brady Was Intercepted By These Buffalo Bills [LIST]
Tom Brady officially called it quits. He is a list of every Buffalo Bills player who intercepted him during his Hall of Fame career.
Gallery Credit: Dave Fields
15 WNY Pizza Places That Are Criminally Underrated
Why aren't these pizzerias in Buffalo more popular?
Best 20 Bars in Western New York to Watch NASCAR
If you're looking for the best place to watch NASCAR this season, look no further than this list of the best 20 bars in Western New York.
Gallery Credit: Kadie Daye, Google Maps
More From The New 96.1 WTSS