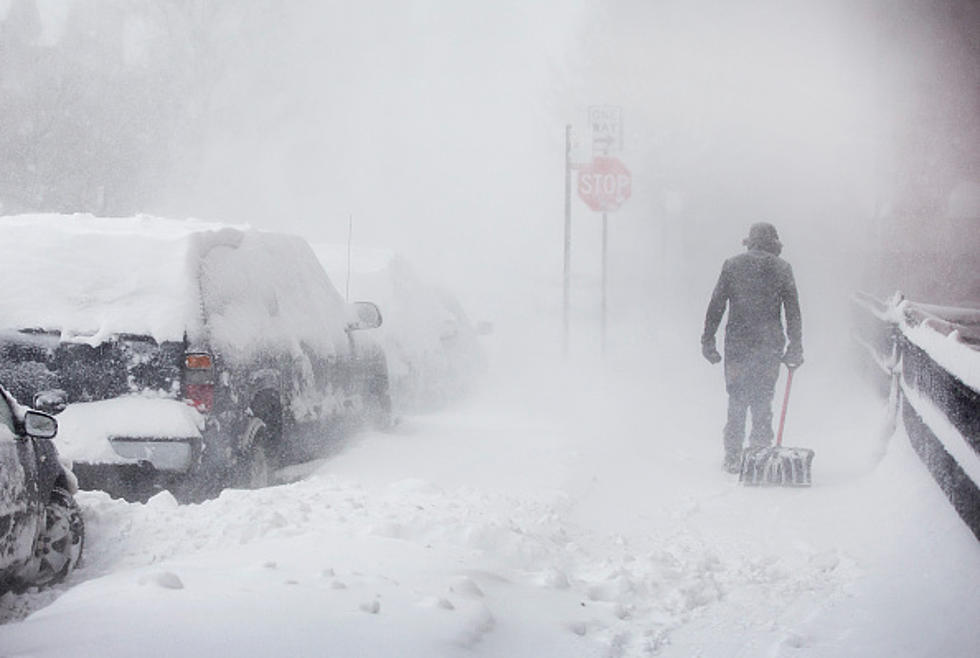 Over A Foot Of Snow Expected In New York State
Getty Images
A massive Nor'Easter will impact much of New York state over the next 24 hours and it will bring plenty of snow with it as well.
This massive snowstorm is expected to impact much of New York in the south and east and some areas could get up to a foot of snow from this storm.
A Winter Weather Advisory has been issued for Oswego and Jefferson counties starting at 8 pm tonight until 2 pm tomorrow.
It gets even worse for parts east of Oswego. A Winter Storm Warning has been issued for Lewis County from 8 pm tonight until 5 pm tomorrow evening. There is a chance of about a foot of snow around Tug Hill.
Along with the possible snow, there could be heavy rounds of rain across the state as well. The good news is that we would see more Spring-like weather later this week.
Greatest 1-Day Snowfall Amounts In New York State History
New York gets hammered with what we believe to be historic snowstorms all the time. What are some of New York's highest one-day snowfall amounts? Here's a look by county thanks to the
National Centers for Environmental Information
:
Gallery Credit: Dave Wheeler
Snowblower Etiquette Every New York Should Know
Now that Snow is in the forecast more often than not, here are some things you should know about snow blowing.
Gallery Credit: Dave Fields
9 Places to Go Snow Tubing in New York
More From The New 96.1 WTSS