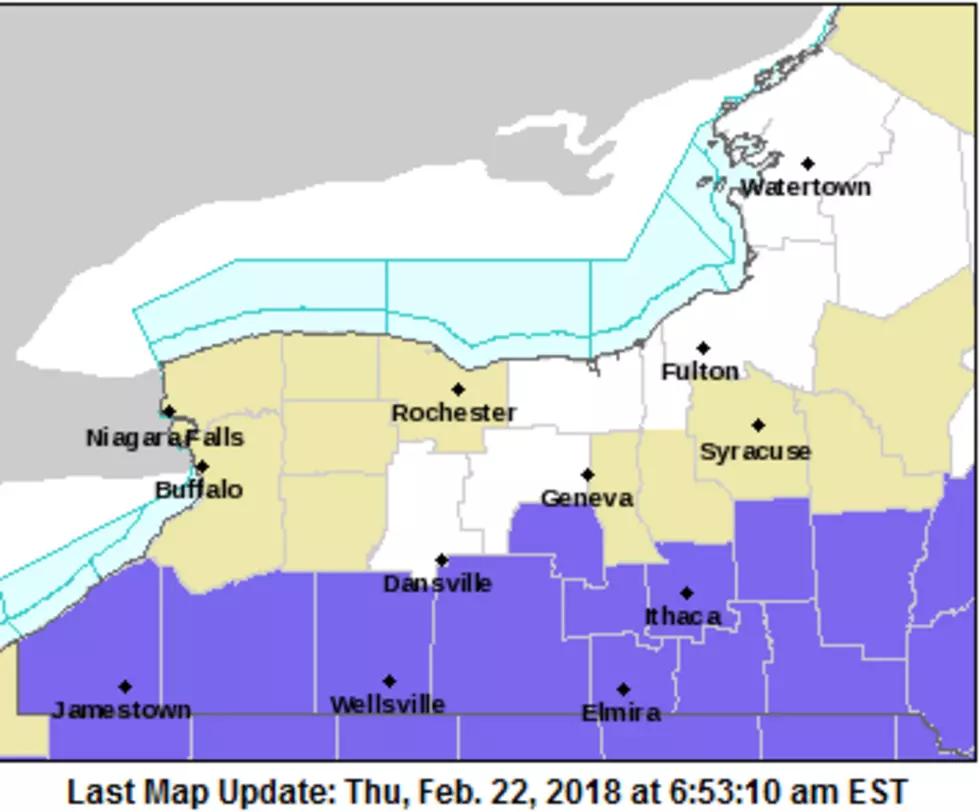 Snow Expected Across WNY Today
Photo Credit: NWS
If you broke out the shorts, Tank tops and flip flops earlier this week because of the warm weather....well get ready to get the winter gloves and boots out again, at least for the next couple of days!
Most places in Western New York will see some kind of snow activity today. It could be just a dusting in Buffalo to several inches in the southtowns and into Pennsylvania!
WGRZ's Patrick Hammer broke it down for us via his twitter page!
The areas south of Buffalo, including Jamestown, are under a Winter Weather Advisory until 6 pm tonight according to the National Weather Service of Buffalo.
The good news is that we could see a warm up into the mid 40's heading into the weekend and then into next week.
More From The New 96.1 WTSS