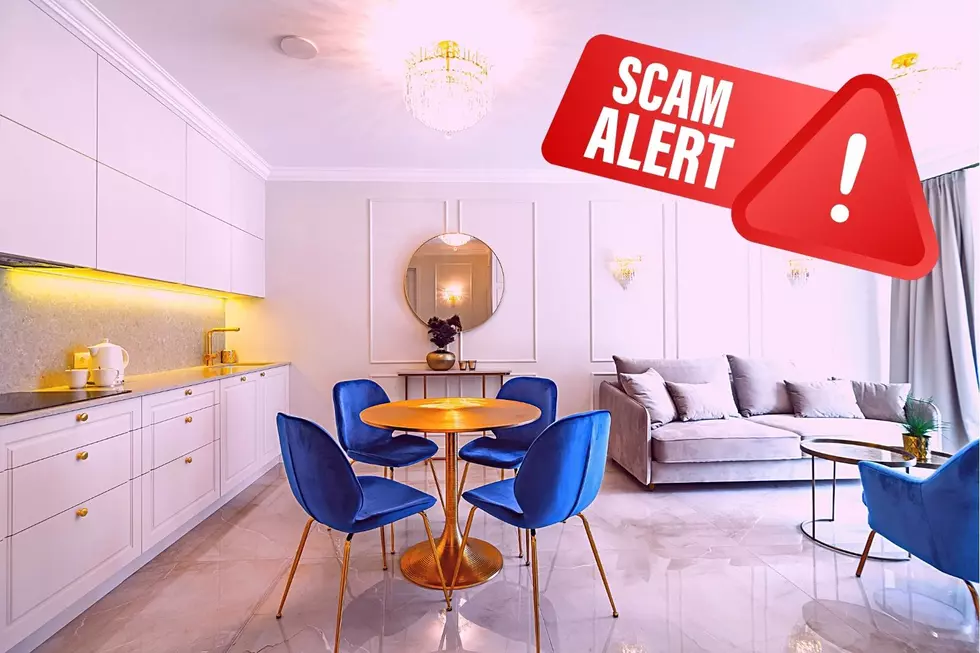 Here's How To Avoid Rental Scams in Western New York
Canva
Lots of people will be moving to Western New York in the next few months to start school or a new job, move in with their significant other, start over after a broken relationship, or find their first home outside of Mom and Dad's house. Thankfully, as you can see on all kinds of rental websites,  there are tons of amazing places for Buffalonians to reside. Unfortunately, every once in a while, one listing seems too good to be true….and could even be a scam. 
THE MOST COMMON RENTAL SCAMS
These are the rental scams you'll see most often on Craigslist, Facebook Marketplace, and other sites…
Stolen ads
When you see a listing that may be too good to be true, the smart idea is to search for the address on Zillow or another real estate site. Oftentimes, scammers will hijack the photos of another listing and change little details like the contact information to trick you. This almost happened to me several years ago. Thankfully, before I gave them any money, I decided to drive through the neighborhood the apartment was located in and saw the "apartment" was actually a house that was listed for sale. 
Made-up rentals
Address not disclosed in the ad? This location might not exist at all!
HOW TO SPOT A SCAM
All of these are surefire signs you're on your way to being scammed.
Asking for a deposit before you've seen the apartment
If you have yet to set foot in your future home, do NOT under any circumstances fork over a security deposit or first month's rent. If the place where you're looking has stipulations on in-person showings due to COVID, call the company's leasing office directly to set up an appointment. 
Asking for a deposit before signing a lease
The same goes for leaving any kind of deposit before you've read your lease thoroughly, signed it, and received your own copy. 
Claiming they're "out of town" or "out of the country"
Even if they insist they have a way to get you the keys to your new place, don't fall for it. Just like the scam above, don't ever send money overseas if you haven't seen the apartment in person and signed a lease. 
Asking for you to wire money
If the person you're in contact with about the apartment asks you to wire money - DON'T DO IT! Asking you to wire any sort of deposit is the biggest red flag when it comes to rental scams. 
IF YOU THINK YOU'VE BEEN SCAMMED
Listen, these things happen and sometimes, scammers are successful. If they didn't work at least some of the time, scammers wouldn't try it at all. Here's what to do if you think you've been taken for a ride.
Call the police and file a report
Flag the listing and contact the website where you saw the ad, so no one else falls for it
Report the scam to the Federal Trade Commission
What's the best piece of advice for how to avoid a scam when looking for an apartment in Buffalo?
Be patient.
Scammers love to take advantage of people who are downright exhausted from searching for a place to live. If the rent seems too good to be true for the location or amenities included, sorry to burst your bubble - chances are it probably is. 
Good luck out there, future neighbors!
15 Places to Explore If You're New To Buffalo
Advice from native Buffalonians of great ideas for you to check out if you're new to the Buffalo area, visiting the 716 for the first time, or are a life-long Western New Yorker looking for something new to explore.
Gallery Credit: Megan Carter
More From The New 96.1 WTSS