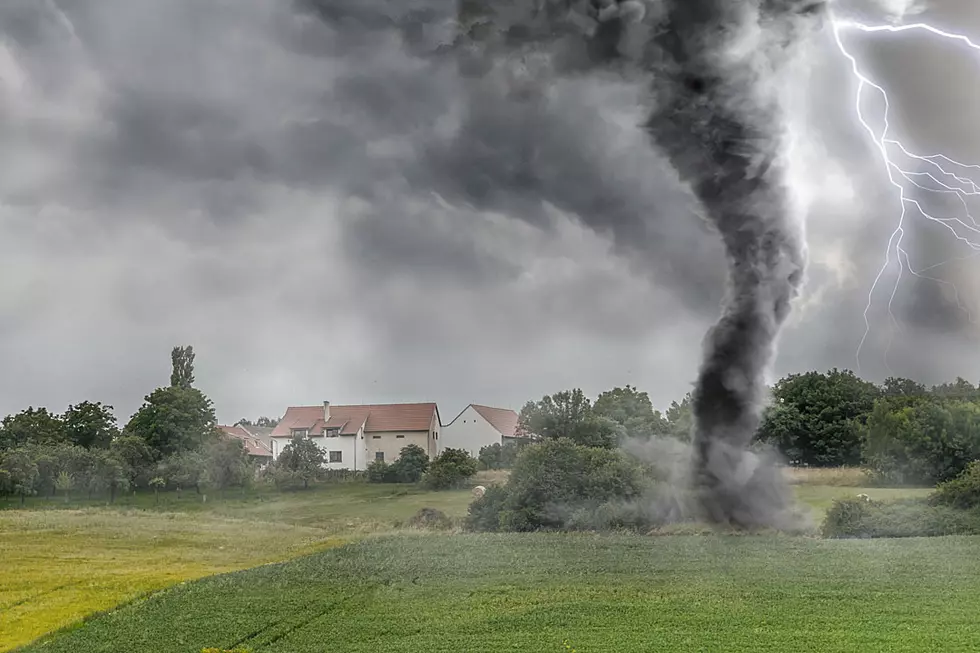 Severe Thunderstorms and Possible Tornados Forecasted For New York
iStock
Today it is going to be a dicey one weather-wise across New York.
Feel Good Mornings With Dave Fields Mon-Fri 6am-10am
A major change in our weather is coming and with that is a chance of severe thunderstorms and possible tornados.
A major storm front will move across the state starting early this morning and impacting Western New York around 7 pm. The front will move east and will bring rain, thunderstorms, hail, gusty winds, and a chance of a tornado.
If a tornado does touchdown today, it wouldn't be the first one in the state this year. Back on July 27th, a tornado with winds that reached 115 mph touched down in Java, New York ended up destroying parts of a barn and knocking out powerlines.
There was also an EF0 tornado in April in Alexander, New York. That tornado only cause minor damage when it touched down. 
EXTRA: THE DEADLIEST TORNADOS IN NEW YORK HISTORY
A tornado isn't the only thing to worry about with the storm front. Hail is also a real possibility and that could cause plenty of damage across the region. The rain will stay in the area through Thursday and then the cool temperature will start rolling in as well.
We will go from high temperatures in the upper 70s on Wednesday to highs in the 50s by Friday. That cooldown will affect the whole state according to the National Weather Service.  
The 5 Deadliest Tornados In New York State History
Here is a look at the 5 deadliest tornados in New York's history since 1950 according to
NewYorkDataBases.com
Gallery Credit: Dave Fields
Strongest Tornados To Ever Touch Down In New York State
Generally speaking, tornadoes aren't a common occurrence in New York state. Tornados do still happen. Here's a look at some of the strongest storms:
Gallery Credit: Dave Wheeler
Storm on 6/16/22 - Was this from a Tornado in Upstate New York?
Gallery Credit: Brian Cody TSM Albany
More From The New 96.1 WTSS