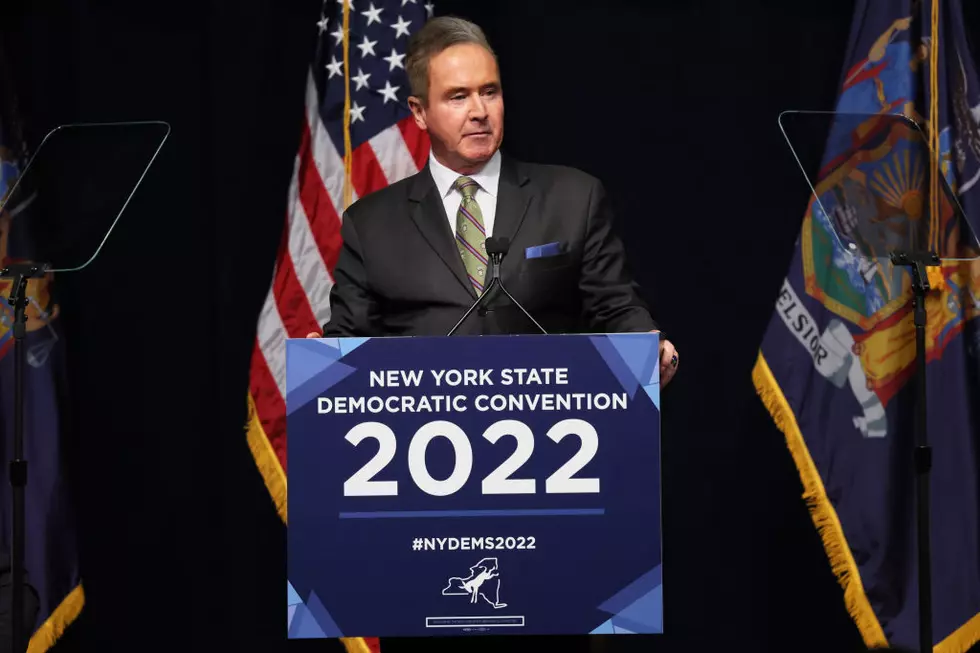 NY Rep. Brian Higgins Speaks About Buffalo's Strength In Congress
Getty Images
Congressman Brian Higgins, who represents Buffalo as part of New York's 26th Congressional District, took to the floor of Congress to decry the senseless act of violence that happened on Jefferson Ave on Saturday, May 14, 2022.
In his speech on the floor of the US House of Representatives, Higgins was joined by many other members of Congress as he gave a speech about the pain that Buffalo is feeling, but also about the strength of our community and how we will continue to be strong and fight back against hate and racism.
This past weekend, my community of Buffalo, New York was ravaged by an act of domestic terror. A white supremacist used a weapon of mass destruction to brutally murder to Black people who were just going about their business at the Tops Market on Jefferson Avenue. Three others were wounded. I rise today with my colleagues to honor those who have been lost. And to honor them, and to help heal our broken community and our broken country, I urge all of my colleagues to think about what we can do to fight hate. We have the power, through our words and our votes, to promote civility, tolerance, and kindness. And we have the choice to do better and work together to fight the evil that exists around us and throughout the world. Today we bow our heads in silence, but tomorrow, tomorrow we raise our voices loudly against hate
-Brian Higgins, US Representative to Congress from New York's 26th District
Congressman Higgins also appeared on my radio show. Here are a few excerpts from our conversation:
What Can We Do To Call Out Ignorance & Hate?
What Can The Federal Government Do To Help Stop These Terrorist Attacks?
What Do You Hope To Hear From President Biden About The Shooting?
10 People Dead, Mass Shooting At Tops On Jefferson In Buffalo
Gallery Credit: Yasmin Young
12 Photos of Air Force One Landing In Buffalo
President Joe Biden and the First Lady landed at Buffalo Niagara International Airport on Tuesday, May 17.
Gallery Credit: Joe Saccomanno, Kadie Daye
5 Locations That Are Important to Black History in Buffalo
Gallery Credit: Ed Nice
More From The New 96.1 WTSS