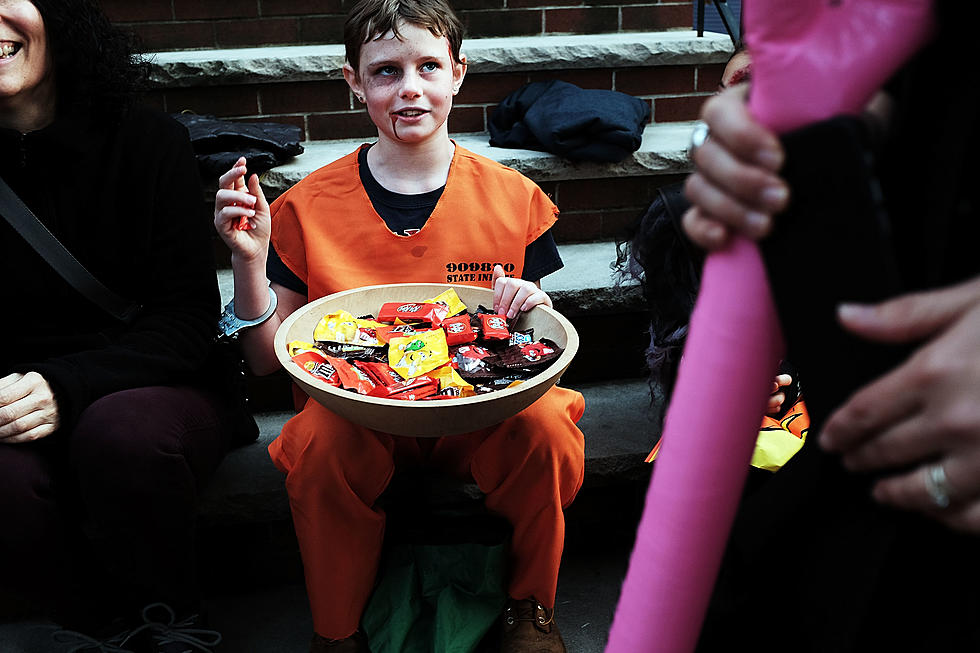 Does New York State Have A Halloween "No Candy" Law?
Spencer Platt/Getty Images
Halloween is less than a week away and some people might not have heard of New York State's Halloween Zero Tolerance law.
Feel Good Mornings With Dave Fields Mon-Fri 6am-10am
The law was passed to help protect kids and families as they head out door to door to collect yummy treats.
New York State's Halloween Zero Tolerance law allows investigators to make unannounced visits to registered sex offenders' homes, make phone calls, and conduct curfew checks as a way of enforcing the laws.
Also any sex offenders under "Operation Halloween: Zero Tolerance" must adhere to the following provisions that require that sex offenders remain indoors at home on Halloween, not wear Halloween costumes, not open their doors to trick-or-treaters, and not have Halloween candy in their possession.
The law goes into effect on October 31st at 3 pm until November 1st on 6 am.
If you are concerned that there might sex offenders on your trick-or-treat route you can always look up any sex offenders near your home anytime you want using the New York State sex offenders database. You can click HERE to use that database.
Here are some other tips for safe trick or treating this year.
Make sure you and your kids walk don't run from house to house and use sidewalks when possible.
Be aware of and avoid open flames like candles in jack-o'-lanterns.
Avoid homemade treats and only allow your kids to eat factory-wrapped candy.
Make sure to remove your child's makeup soon after trick-or-treating to avoid skin irritation.
25 Super Cute Halloween Costumes For Your Fur Baby
Here are 25 amazingly cute Halloween costumes for your pet this year.
Gallery Credit: Dave Fields
5 Halloween Couple Costumes That Only Work In Buffalo
Halloween is coming up in a couple of weeks and now is the time to start thinking about what you plan on wearing.
Gallery Credit: Dave fields
LOOK: How Halloween has changed in the past 100 years
Stacker
compiled a list of ways that Halloween has changed over the last 100 years, from how we celebrate it on the day to the costumes we wear trick-or-treating. We've included events, inventions, and trends that changed the ways that Halloween was celebrated over time. Many of these traditions were phased out over time. But just like fake blood in a carpet, every bit of Halloween's history left an impression we can see traces of today.
Gallery Credit: Brit McGinnis
More From The New 96.1 WTSS