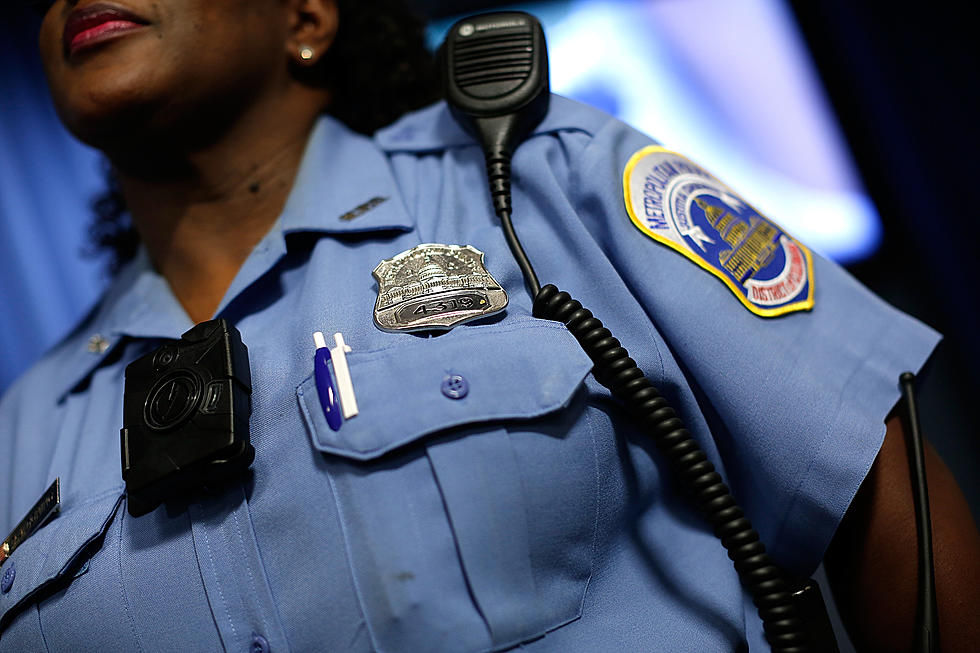 Western New York Police Departments Holding Hiring Event
Win McNamee
Several Western New York police departments are coming together to hold a hiring event coming up on Monday, July 11th.
Feel Good Mornings With Dave Fields Mon-Fri 6am-10am
The Amherst Police department along with Kenmore, Cheektowaga, Lockport, Lancaster, Tonawanda Police, and New York State Police will all be in one place conducting interviews with potential new employees.
If you are interested in applying or know someone who is here are the requirements for entry-level police positions from the Amherst Police Department's website.
United States Citizenship is required at the time of appointment.
To be eligible for appointment candidates must possess a valid New York State Driver's License.
Conviction of a felony will bar and conviction of a misdemeanor or other offense may bar participation in examination and appointment.
Must have a high school diploma or possess a high school equivalency diploma.
Candidates must be at least 19 years old to be admitted to the Erie County police officer/deputy sheriff exam. Eligibility for appointment begins when the candidate reaches age 20. Candidates who reach their 35th birthday on or before the date of the written examination are not eligible except as follows*: Candidates may have a period of military duty or terminal leave up to six years, as defined in Section 243 (10-a) of the Military Law, deducted from their age for the purpose of meeting the age requirement.
Candidates must demonstrate successful completion of 60 semester credit hours of college education at the time of certification to be eligible.
For appointment, to be eligible for resident preference an individual must have been a resident of the Town of Amherst for 30 days prior to the certification of a canvass list. The canvass list is established by Erie County Department of Personnel and it is based on the results of the written Police Officer Exam. Appointees will be required to be legal residents of the Town of Amherst.
Erie County will not allow direct transfers from out of state police agencies. Within the state or county, the police officer must be certified and must be employed (full time status) as a police officer and have passed a civil service exam to be considered for a transfer.
18 Jobs a Person Under 18 Is Forbidden From Doing in New York State
According to the state of New York, there are 18 jobs that anyone under the age of 18 is forbidden from doing in the state. These are those jobs.
Gallery Credit: Traci Taylor
24 Jobs You Should Apply For in Western New York
A lot of places are still hiring extra help, even if it's just part-time work, and if you are looking for your first job or one to do as a side hustle, here are the 24 best places to apply to work at!
Gallery Credit: Kadie Daye, Public Facebook Thread
You Must Be Licensed To Work These 8 Jobs In New York State
Gallery Credit: Yasmin Young
More From The New 96.1 WTSS