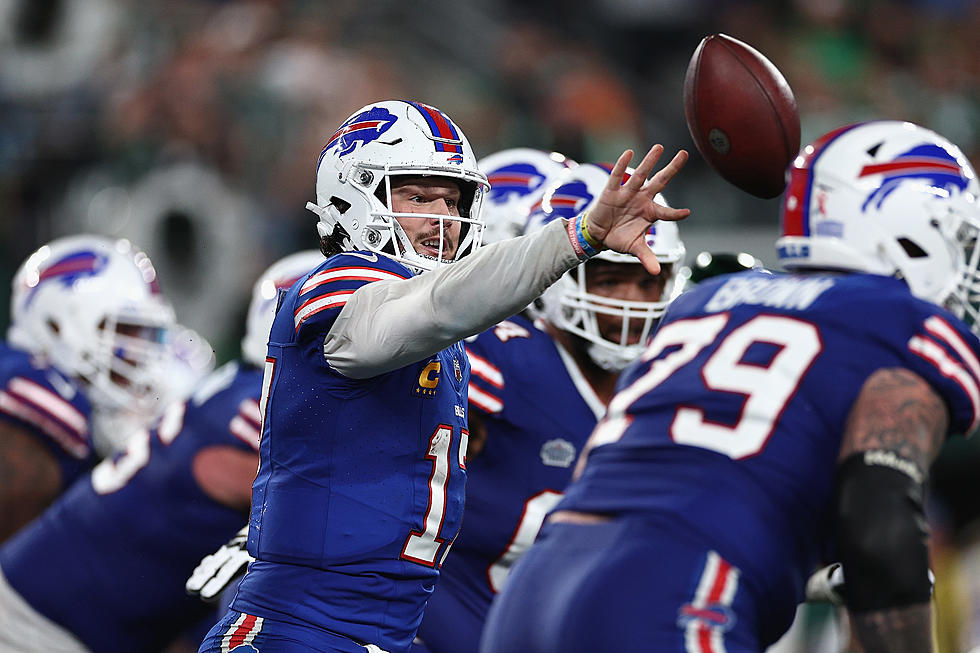 Bills Mafia Is Mad With Josh Allen After Loss To New York
Getty Images
The season didn't open the way many members of the Bills Mafia were hoping for.
The Bills played one of the worst games in recent memory and lost to the Jets 22-16 in overtime on Monday Night Football.
Josh Allen had one of the worst games of his career and on social media, Bills Mafia were not happy with the team's star quarterback.
Feel Good Mornings With Dave Fields Mon-Fri 6am-10am
In the game, Allen threw for 236 yards and one touchdown. He also had three interceptions and one fumble with those turnover turning into 13 points for the Jets.
The Bills offense managed to only score 3 points in the second half and ended up going three and out in the overtime.
The Bills star quarterback will look to be back into the win column as the Bills have their home opener against the Las Vegas Raiders on Sunday.
Check out some photos from the Bills lost to the Jets.
Bills Jets Week 1
The Buffalo Bills lost to the Jets in Week 1
Gallery Credit: Dave Fields
Buffalo Bills Themed Beers For Your Tailgate
These are brews you will want for your next Bills tailgate.
Gallery Credit: Dave Fields
QUIZ - Can You Name These 25 Buffalo Bills Players?
Alright...Bills Football is here. How big of a fan are you? Can you name of 25 of these Buffalo Bills players?
Gallery Credit: Dave Fields
More From The New 96.1 WTSS