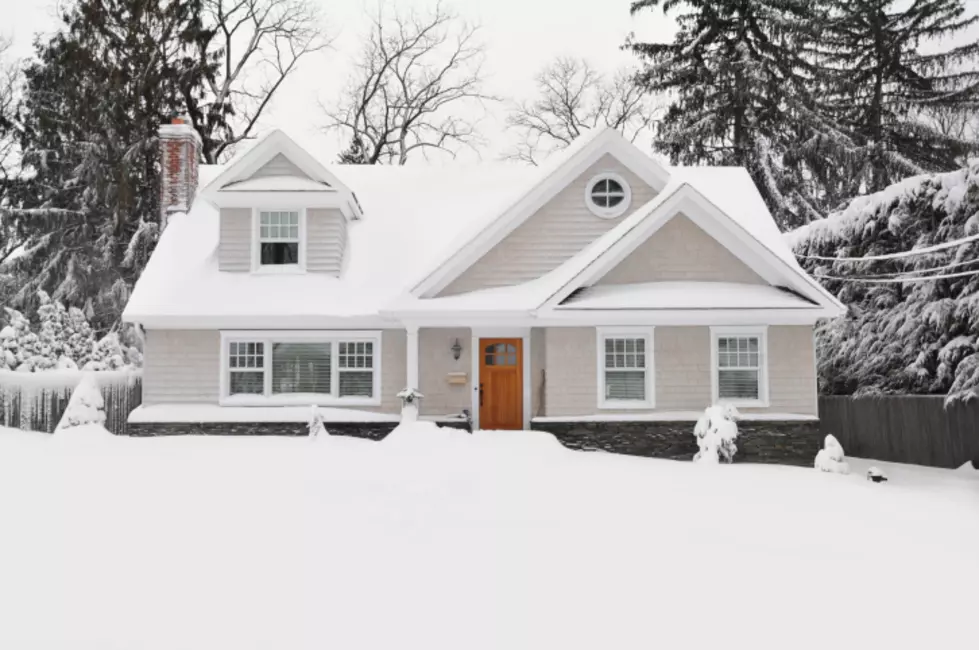 Are New York Homes Covered For Damage From Blizzard?
USGirl
As Western New Yorkers continue to dig out from the weekend blizzard that impacted the area over the weekend some homeowners are dealing with damage from the blizzard.
Feel Good Mornings With Dave Fields Mon-Fri 6am-10am
So is your home covered from winter storm damage?
According to insurnace.com, your homeowner's insurance should cover most problems that happened due to the weather conditions over the weekend.
WATER DAMAGE
Your home could face water damage from the blizzard over the weekend. Waterpipes could freeze and burst to cause damage to your home, furniture, and flooring. This damage should be covered as long as you didn't leave your home unoccupied during the storm. If you were not at home, it depends on your policy if water damage is covered.
ROOF DAMAGE
Most standard homeowner policies cover roof damage from winter weather. From water damage to collapses to gutter clogged with ice that caused the damage, you should be able to file a claim with your insurance.
TREE FALLS DOWN DURING STORM
If you had a tree fall down on your property during the storm, your policy should cover damage if the tree damaged your roof. If the tree fell and damaged your car, the comprehensive coverage on your auto insurance should cover the damage.
If the tree fell and damaged the neighbor's roof or car, they should file with their insurance company.
If your neighbor's tree fell and damaged your house, your policy should cover the damage and the cost to remove the tree.
If a tree falls and no damage is done, your insurance will not cover anything.
SNOW FROM YOUR ROOF
If snow from your roof lands and damages your car, you should file using your car insurance for repairs.
Now is the time to double-check your policies as we are just getting into winter and more snow is expected over the next several months across Western New York.
Cheapest Home For Sale In East Amherst Is Shocking [PHOTOS]
Real Estate is all about location and some things you have to get the worst house to be in the best neighborhood.
Gallery Credit: Dave fields
New York's Most Expensive Home Just Hit The Market
New York's most expensive home just hit the market and is amazing.
Gallery Credit: Dave fields
Castle Like Home For Sale In Orchard Park [PICTURES]
Have you ever wanted to live like a King or Queen? Now you have a chance to be the Lord or Lady of your own manor with this Castle-inspired home for sale in Orchard Park.
Gallery Credit: Dave fields
More From The New 96.1 WTSS