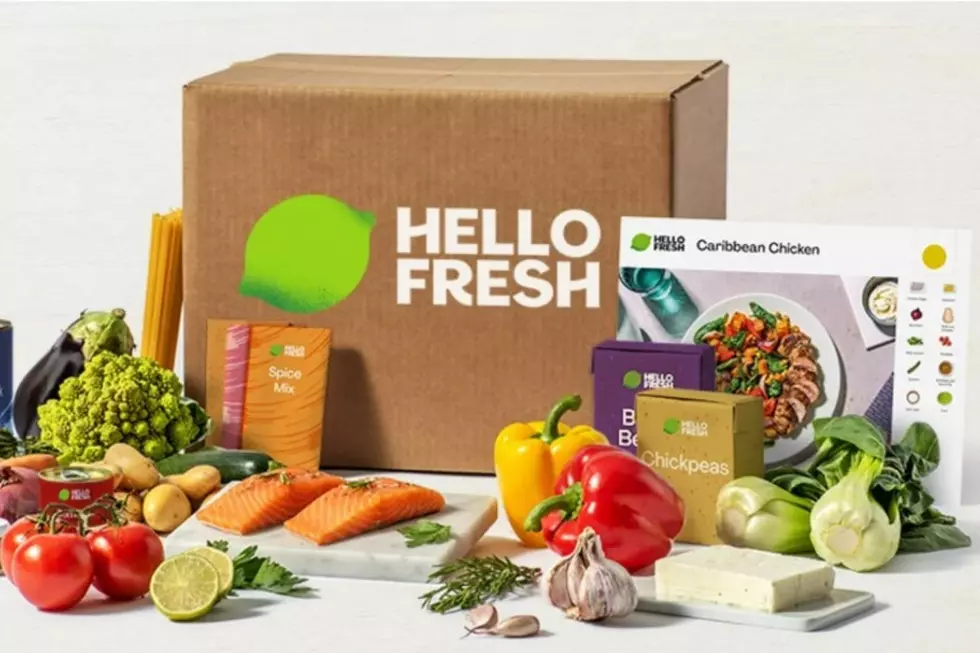 Popular Home Meal Delivery Kit Could Make You Sick
HelloFresh.com/Canva
Uh oh! That home meal delivery kit you had delivered to help out with your dinner plans? It could make you sick. 
Meal kits delivered to our homes have become more and more popular since the pandemic forced frequent-restaurant customers to start eating at home. They're convenient, cost-saving, and teach people who are clueless in the kitchen basic cooking skills. However, just like when we buy food from grocery stores, the ingredients could become contaminated, so consumers have to be careful and pay attention to food safety warnings.
E. Coli Linked To Beef In Hello Fresh Meal Kits
The USDA Food Safety and Inspection Service have issued a public health alert for some beef packages shipped to homes in Hello Fresh meal kit boxes that are believed to be the source of an outbreak of E. Coli.
Although the beef packages with concern were shipped between July 2-21, 2022, so a recall hasn't been issued, Hello Fresh participants could still have the beef stored in their freezer, and are advised to throw it away. 
The beef with potential contamination comes in a 10-oz. plastic vacuum-packed package labeled "GROUND BEEF 85% LEAN/15% FAT" and has a code of either "EST#46481 L1 22 155" or "EST#46481 L5 22 155" on the side. 
What is E. Coli?
According to the CDC, E. Coli is bacteria found in the intestines of animals and humans, foods, and in the environment that could potentially cause diarrhea, urinary tract infections, respiratory illness and pneumonia, and other diseases.
Potentially affected consumers who are feeling sick are advised to contact their healthcare provider if they have diarrhea that lasts for more than 3 days, or if it is accompanied by high fever, blood in the stool, or so much vomiting that they cannot keep liquids down and passing very little urine.
Contamination of home prep meal kits isn't common, so don't be too alarmed by this outbreak.
The 20 Best Spots To Grab Lunch In Buffalo, New York
These popular Buffalo-area restaurants are worth playing hooky from work for.
Gallery Credit: Facebook/Yelp/Instagram/Canva
More From The New 96.1 WTSS