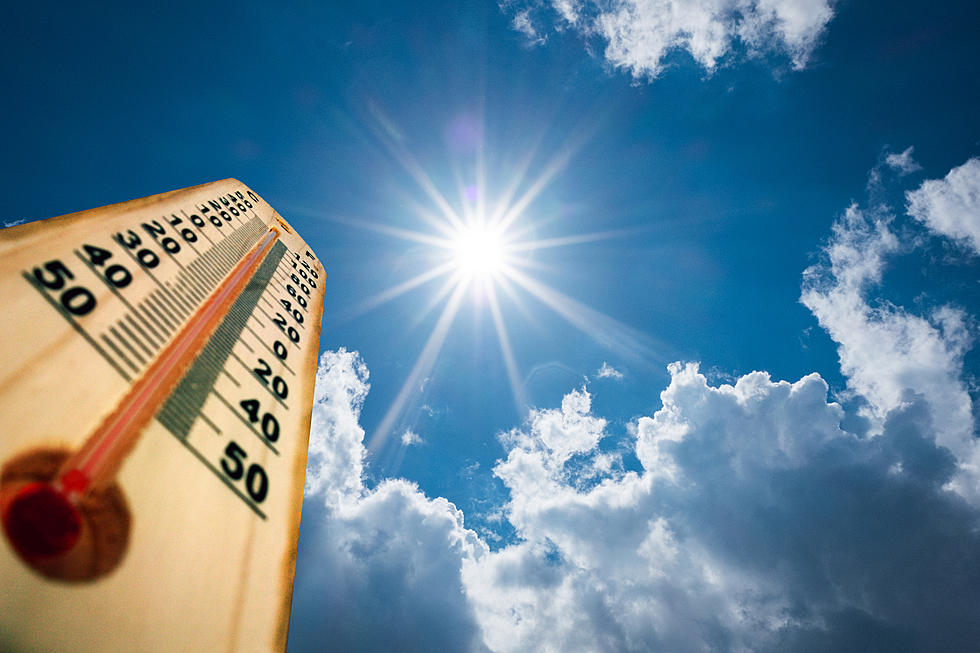 Heat Advisories Issued For Much Of New York State
batuhan toker
Today is going to be another hot and humid day across New York State.
In fact, the heat index will be so high that many parts of New York State will be under a heat advisory for the majority of Thursday.
Feel Good Mornings With Dave Fields Mon-Fri 6am-10am
The heat advisory is in place on Thursday from 11 am until 8 pm. Officials are warning people to limit the amount of time that they are outside during the advisory and make sure to check on people that they know who don't have air conditioning.
So far the start of July has been a hot one, with the July 3rd being the hottest day ever recorded on Earth. On the 3rd, the average global temperature was 62.62 degrees Fahrenheit, which set a new worldwide record.
The good news here in New York is that we are expected to see a slight cooldown this weekend and with some rain showers expected the humidity is expected to drop as well.
Feeling The Heat? These Should Help Keep Cool
Gallery Credit: Smitty
5 Very Buffalo Ways To Predict The Weather
Groundhog's Day is coming up and why leave it to Punxsutawney Phil or Dunkirk Dave to predict if Spring will come early. Here are some VERY Buffalo ways you can predict the weather here in Western New York.
Gallery Credit: Dave Fields
KEEP READING: Get answers to 51 of the most frequently asked weather questions...
More From The New 96.1 WTSS