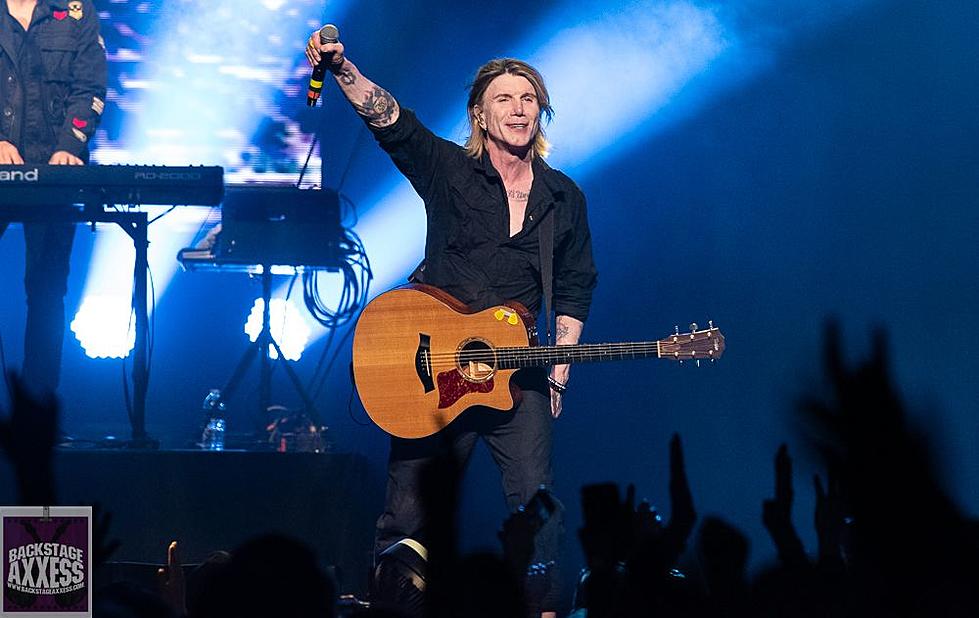 Buffalo's Own Goo Goo Dolls Release New Song
Photo Credit: Backstage Axxess
One of the best-known bands from Buffalo released a new song on Friday morning at midnight.
"Run All Night" is the band's 39th single release since 1987.
Feel Good Mornings With Dave Fields Mon-Fri 6am-10am
The Goo Goo Dolls were formed in Buffalo back in 1986 when local musicians Robby Takac, Johnny John Rzeznik, and drummer George Tutuska, who later was fired from the band, got together to play.
Since forming the band has sold more than 15 million albums worldwide and has been nominated for four Grammys.
Here is a look at all the albums that the Goo Goo Dolls have released.
Goo Goo Dolls (1987)
Jed (1989)
Hold Me Up (1990)
Superstar Car Wash (1993)
A Boy Named Goo (1995)
Dizzy Up the Girl (1998)
Gutterflower (2002)
Let Love In (2006)
Something for the Rest of Us (2010)
Magnetic (2013)
Boxes (2016)
Miracle Pill (2019)
It's Christmas All Over (2020)
Chaos in Bloom (2022)
Their big break came in 1995 when the song "Name" made it into the Billboard Top 10. The song ended up going to #5 on the charts and lead to nationwide exposure for the band on TV shows like Beverly Hills 90210.
The Goo Goo Dolls might be the best-known mainstream band to come from Buffalo. Other musical artists from Western New York include Ani DiFranco. Lance Diamond, Brian McKnight, and Joe Public.
Every Country Artist Performing In Upstate NY In 2023
We are set for a big year of Country shows in 2023, and here is a complete list of artists already scheduled to perform in the year ahead in the Capital Region and all over Upstate New York. Don't miss your favorite Country stars - keep checking back here as we will be adding lots of shows in the weeks and months ahead.
Gallery Credit: Matty Jeff
Here Are All The Artists Performing At The New York State Fair
Gallery Credit: Yasmin Young
SPAC Confirmed: These Artists Will Play Saratoga In 2023
25 dates have been confirmed and are either on sale or about to go on sale for the 2023 season at Saratoga Performing Arts Center. Here is your complete guide.
Gallery Credit: Cameron Coats
More From The New 96.1 WTSS