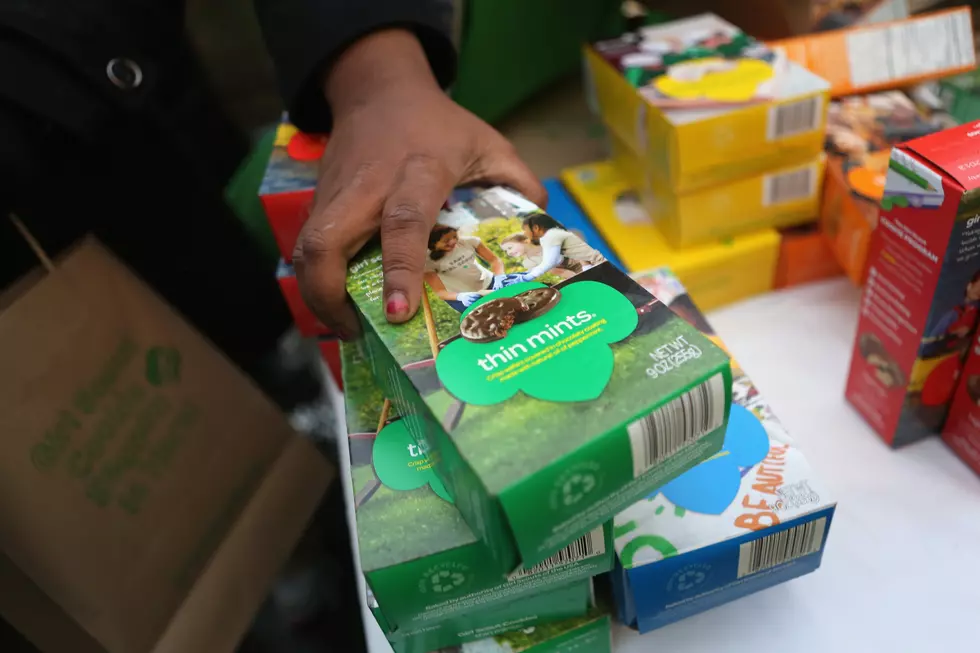 Free Girl Scout Cookies in Honor of National S'mores Day
Getty Images
Girl Scout cookies are so delicious and normally on sale to support the National Girl Scouts' organization, however, in honor of National S'mores Day, the Girl Scouts of Western New York (GSWNY) will give you one free package of cookies with any purchase from one of the Girls Scouts of Western New York retail stores on Monday, August 10, according to WGRZ.
Enter your number to get our free mobile app
Here are the local Girl Scouts of Western New York's retail locations where you can place orders for Girl Scouts cookies and receive your free package of cookies:
Buffalo Service Center, 3332 Walden Avenue, Suite 106, Depew, NY 14043
Jamestown Service Center, 2661 Horton Road, Jamestown, NY 14701
Lockport Service Center, 5000 Cambria Road, Lockport, NY 14094
According to WGRZ News, the Girls Scouts of Western New York is also presenting a free 'special virtual event' on August 10 with a S'mores theme where Kindergarten - 12th graders can learn more about the Girl Scouts summer recipes inspired by S'mores.  The event starts at 8 p.m and goes until 9 p.m.  For more information call 1-888-837-6410.
9 Fast Food Chains We Wish Were In Buffalo
More From The New 96.1 WTSS