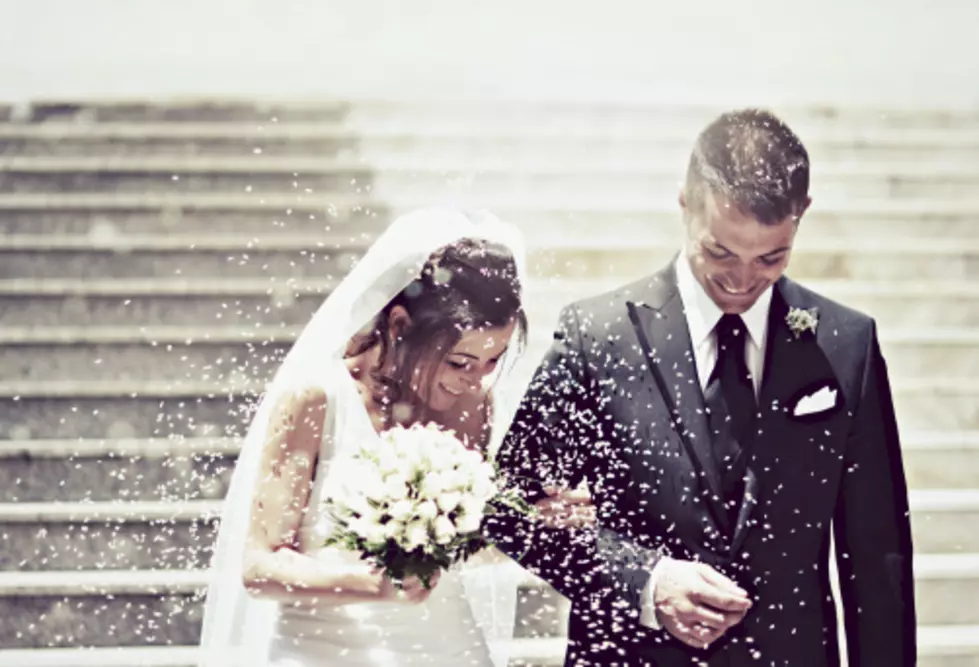 Popular Western New York Wedding Photographers
Getty Images
Who is the best wedding photographer in the Buffalo area? Which wedding photographer in Buffalo is going to do the best job at your big day coming up this year?
If you're getting married or know someone who is getting married, here's a list of phone numbers of the most popular photographers around town to help your search for your big day! Who are the best wedding photographers in Buffalo? Where should I start calling when it comes to wedding photographers? We have you covered. After all, it is a very important day and you SHOULD call around to multiple vendors to really get a feel of who you are getting and what aspects of a photographer are important to you.
Below are some of the most reputable, experienced wedding photographers that you can trust here in Western New York! If you are getting married anytime soon, you know that when you start calling around, you will recognize some of the names and companies that appear on the list below. We included some reviews from Wedding Wire, so you can see exactly what people are thinking about each individual company. Also, if there were any prices given, we tried to give you a ball-park idea of where you would be starting at. Of course, remember that each event and price varies by the details.
But, don't wait. Get on their calendar today because they all book up fast! If you recently got married and highly recommend your photographer or videographer vendor, please, feel free to reach out so that we can include them on this list as well!
Wozniak Photography

681-0900

"My husband and I just got married 2.6.21. we can honestly say that Wozniak Photography exceeded our expectations and more. We had Briana and Brittany and they were such a pleasure to work with. Professional AND fun and also made you feel comfortable in front of the camera. I've researched lots of photographers that charge an arm and a leg and have 2 years experience. They have over 30 years of experience and their packages are SO realistically priced. If we had to pick we would chose and refer Wozniak Photography over and over and a hundred times over! Thank you guys for making our day THAT much more special. Couldn't have done it without them!" --Brianna C.

Nickel City Studios

(716) 200-0956

"Alyssa and Rich shot our wedding this past weekend, and all I can say is "wow."

They were awesome in every way -- Prepared  beforehand with awesome questions. On time day of. So laid back. Made us feel comfortable. They were quick with the pictures and so good with the kids in our wedding. And most importantly, they really made sure to capture the most important moments of the day. I would recommend these guys to ANYONE." --Caleb H.

Nicole Gatto Photography

(716) 308-5237

What is the price of your most popular wedding package?

"Nicole and Marc were like family on our wedding day. Both made us feel at ease, and during a debacle with the guys needing to switch hotel rooms during getting ready photos, Marc even helped carry things up to the new suite. After our ceremony the Priest was so complementary as well - they didn't get in the way and were really respectful. Not to mention that their work is absolutely beautiful. We will be able to look back and remember a fun filled day and will come back to them for all other moments in our life when we need photos." --Sarah

City Lights Studio Photography

(716) 866-6603

"Erica was the best to work with throughout our entire wedding process. We clicked instantly because she has an overall fun and easy-going attitude. My husband hates photos so I was concerned from the start how he would get through not only our engagement shots but a whole day of wedding photos. Erica made it work and made even my husband look like he loved his picture being taken! Couldn't thank Erica enough for capturing our day so beautifully!" --Jamie

Becca Sutherland Photography

604-2359

"Becca was fantastic to work with and made our day so special. She was organized and extremely accommodating to all of our requests. From our initial meeting with her all the way through our wedding evening, she was very dependable and great to work with. We knew we were in good hands even before our engagement shoot, but after working with her, we had no doubt she would capture the best moments of our wedding day. I highly recommend Becca!"

--Eric R.

Lovern Photography

716-790-6629

"Alison & Dave were incredibly flexible and communication was clear throughout the process. They are documentary style photographers and truly captured the sweetest details of our big day. Alison met with me over coffee when I was still in the planning phase and explained everything about their work product and style. Payments were very structured and kept me organized and on budget for the wedding. They were flexible and did more formal/posed photos we requested as well. We received so many compliments about the quality of our photos, especially the black and white ones! My husband and I are so grateful to have worked with such a down to earth and talented couple. Unfortunately I don't think they will be doing any more weddings for awhile as they are shifting towards their other photography work and are focusing on their family, but I definitely recommend keeping them on your radar."

--Janine
More From The New 96.1 WTSS