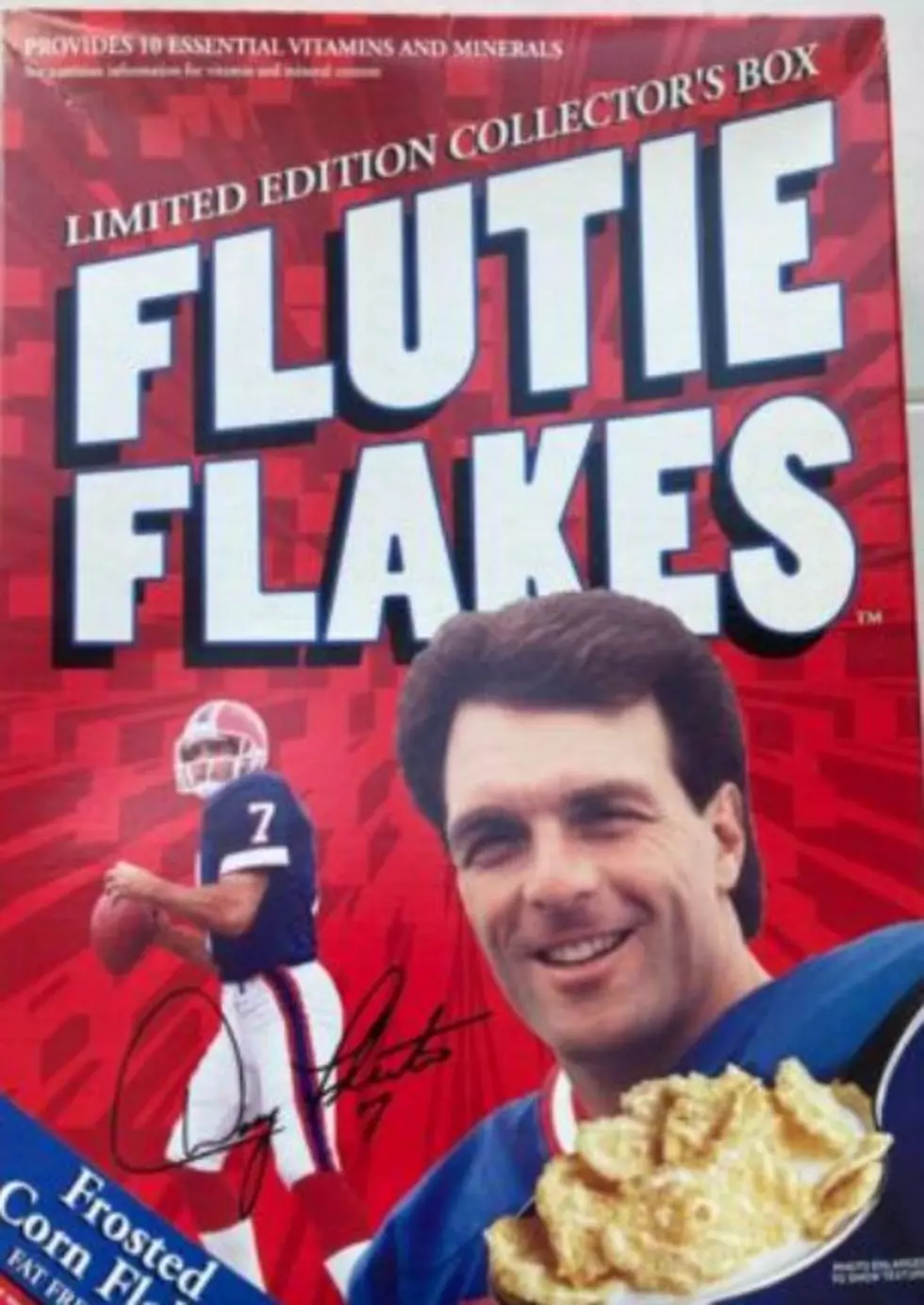 Adult Version Of Flutie Flakes Available In New York
Photo Credit: Ebay
If you have been a Buffalo Bills fan for many years you know that before the 17-year playoff drought, the Bills were the home to one of the shortest and most dynamic quarterbacks in NFL history.
Feel Good Mornings With Dave Fields Mon-Fri 6am-10am
Doug Flutie played for the Buffalo Bills from 1998 until 2000. He was the starting quarterback for the Bills for the last half of the 2000 season when Ron Johnson was injured and was replaced by Johnson in the Bills' playoff loss to Tennessee in what is now known as the "Music City Miracle"
During his time here in Western New York, Flutie was a cult icon and even had his own brand of cereal called "Flutie Flakes" Now it looks like an adult version of Flutie Flakes is now available just in time for the Buffalo Bills' new season.
A new beer has been released that was inspired by the Flutie Flakes cereal.

According to the website where the beer is being sold, Flutie Flakes is an IPA beer.
Brewed in celebration of the legacy of Mr. Doug Flutie, the can artwork captures 4 moments of Flutie's career in the CFL, as well as with the Patriots, Bills, and of course, BC Football! Flutie Flakes is a Hazy IPA brewed with actual cereal in the mash, and dry hopped twice with 7 varieties of hops, with an ABV of 7.22%.
You can buy the beer in 12 packs that come with three cans of each design. Part of the proceeds from the beer will be donated to the Doug Flutie Junior Foundation for Autism whose goal is to help people affected by Autism to live life to their fullest.
Buffalo Bills Players Who Had Their Own Cereals
Today is a breakfast lover's dream it is National Cereal Day and if you want to celebrate with some Buffalo Bills players, you will have plenty of choices.
Gallery Credit: Dave Fields
Predicting How Many Wins For The Buffalo Bills
The Buffalo Bills schedule has been officially released and how is the perfect time to predict how well the team will do this upcoming season.
Gallery Credit: Dave Fields
Complete List Of Buffalo Bills Available On Cameo
Gallery Credit: Brett Alan
More From The New 96.1 WTSS