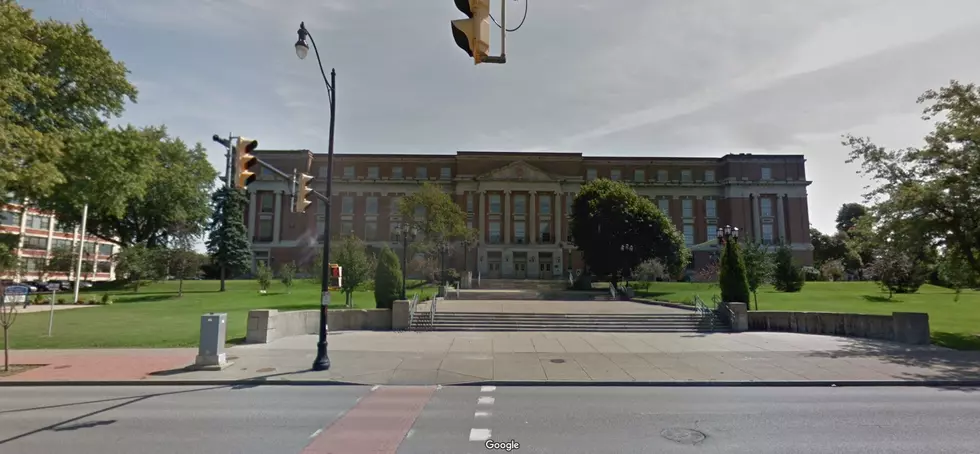 New York School Makes Big Changes After Weekend Violence
Google Maps Street View
One of the biggest school districts in New York State has made changes to who can attend their High School football games after a fight broke out over the weekend.
The Buffalo School District on Monday announced new rules and regulations that students, staff, and visitors must adhere to if they want to attend future High School games this year.
Feel Good Mornings With Dave Fields Mon-Fri 6am-10am
Here is a look at the changes that the Buffalo Public Schools are making for future high school games.
Every player and cheerleader will be able to invite three student spectators to each home game, so the school will have a record of who is attending games.
Anyone under the age of 18 must be accompanied by an adult.
Anyone over the age of 18 will need to show identification if they want to attend a game.
The Evolv security system will be installed at All-High Stadium and Riverside High School.
Gates will close 30 minutes after the start of each game.
Loitering is not permitted during or after games.
The school district also announced they are looking at several live-stream options to provide another way for people to view the games.
The Best High School Rivalries In Western New York
East vs West, TNT, Paw Vs Claw, here are the best High School rivalries in Western New York
Gallery Credit: Dave Fields
Top 10 WNY Public High Schools According To US News and World Report
Check out the latest ranking of Public High Schools in WNY according to US News and World Report.
Gallery Credit: Dave Fields
2023 List Of Best High Schools For Sports In New York- Top 11
Gallery Credit: Dave Wheeler
More From The New 96.1 WTSS