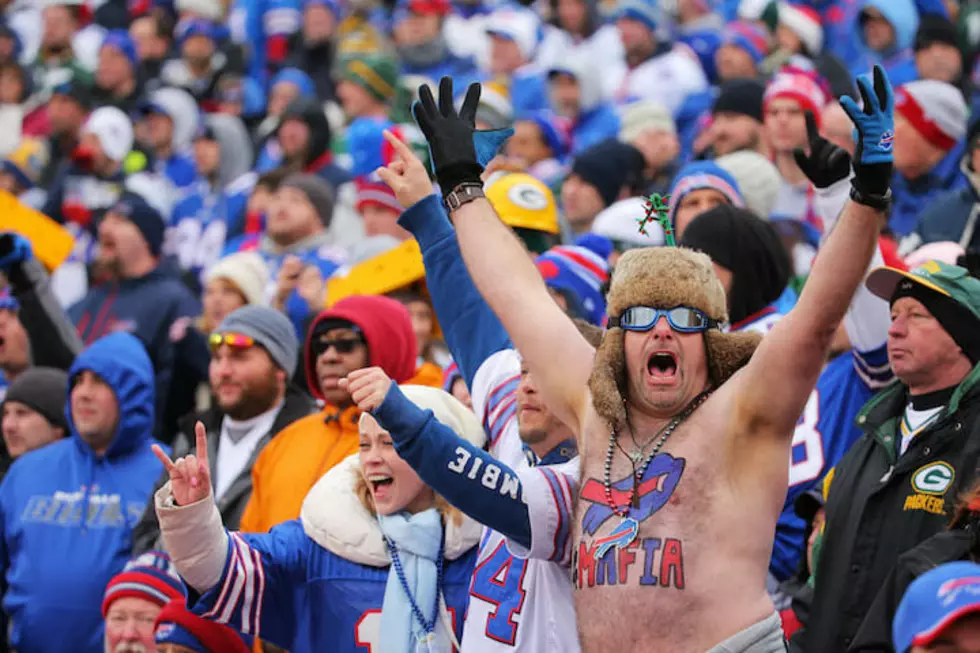 Bills Mafia Teaches Shout Song To Kids In Africa
Getty Images
Bills Mafia is one of the craziest and most passionate fan bases in the world and no matter where you do, you will find a member of the Bills Mafia recruiting new members.
Check out this video that was posted on Twitter. A member of Bills Mafia, who is also a student at Buff State, was in Africa as part of her school work and ended up teaching all the kids from the area she was staying in the Bills Shout song.
Feel Good Mornings With Dave Fields Mon-Fri 6am-10am
Now this isn't the first time we have heard or seen people singing the Bills Shout song outside Western New York. Remember when Steve Harvey was talking with a family from Buffalo and this happened?
It also recently happened during the TV show "Master Chef" One of the contestants was from Western New York and while she was competing, she took time out to do this.  
The shout song is so important to Bills' Mafia that one Bride used it for her first dance song with her Father because her new husband is a New Jersey Jets fan!
So a big shout out to all members of the Bills Mafia who are spreading the word around the world about the greatest Football team on the planet.
Bills GM Brandon Beane Selling Orchard Park New York Home
The Bills GM is selling the home where he slept the night after drafting Josh Allen.
Gallery Credit: Photo Credit: Zillow
Photos Of Josh Allen Golfing
Josh Allen is good at football, but he is also good at golf.
Gallery Credit: Dave Fields
Bills Mafia Show Love For Damar Hamlin Before Game [PHOTOS]
Bills Mafia came out in amazing support of Bills Safety Damar Hamlin before Sunday's home game.
Gallery Credit: Dave Fields
More From The New 96.1 WTSS