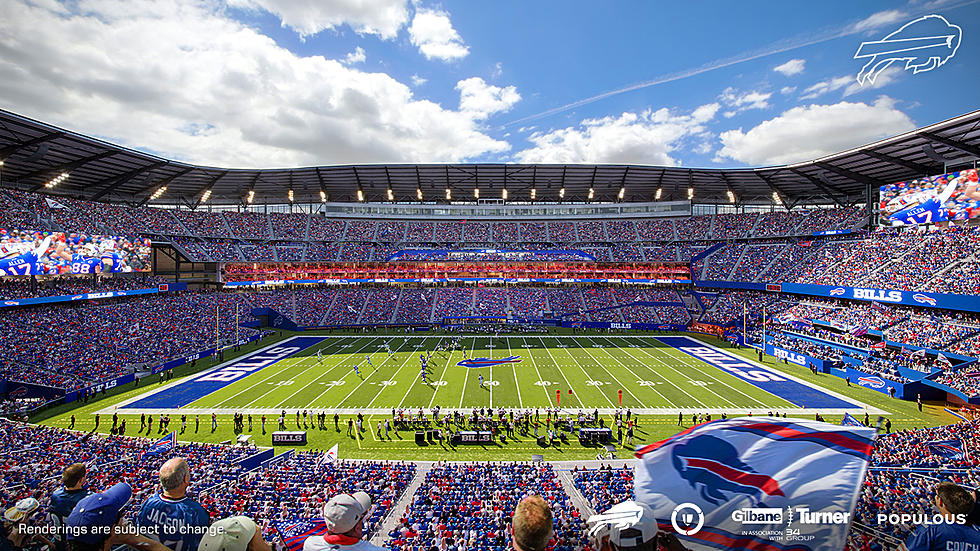 Record Warmth For Bills' Home Game On Sunday?
Photo Credit: Buffalo Bills
They say football players are the "Boys of Fall" but it looks like it will feel more like summer this Sunday for the Bills home game against the Dolphins.
Feel Good Mornings With Dave Fields Mon-Fri 6am-10am
A major warm front is moving across the area this week and we will see temperatures climb into the upper 70s and possibly 80s by early next week.
EXTRA: CHECK OUT THE BEST BILLS TAILGATE LOCATION
The current record high for October 1st in Buffalo is 83 degrees and while the current forecast is calling for the high to be just shy of that we know that the weather can change.
If we get a little bit warmer weather at the end of the week, a shot of setting a new record is possible.
If it does hit 80, it would be only the 8th time in Buffalo Bills history that the team would be playing a home game with temperatures above 80. The Bills have only played 29 home games when it was 70 degrees or warmer, so this Sunday should make it 30 even.
Kickoff is set for 1 pm on Sunday.
Buffalo Bills Washington Commanders
The Bills beat the Commanders 37-3 in Week 3
Gallery Credit: Dave Fields
Buffalo Bills Las Vegas Raiders
Take a look at photos from the Buffalo Bills 38-10 win over the Las Vegas Raiders.
Gallery Credit: Dave Fields
Bills Jets Week 1
The Buffalo Bills lost to the Jets in Week 1
Gallery Credit: Dave Fields
More From The New 96.1 WTSS