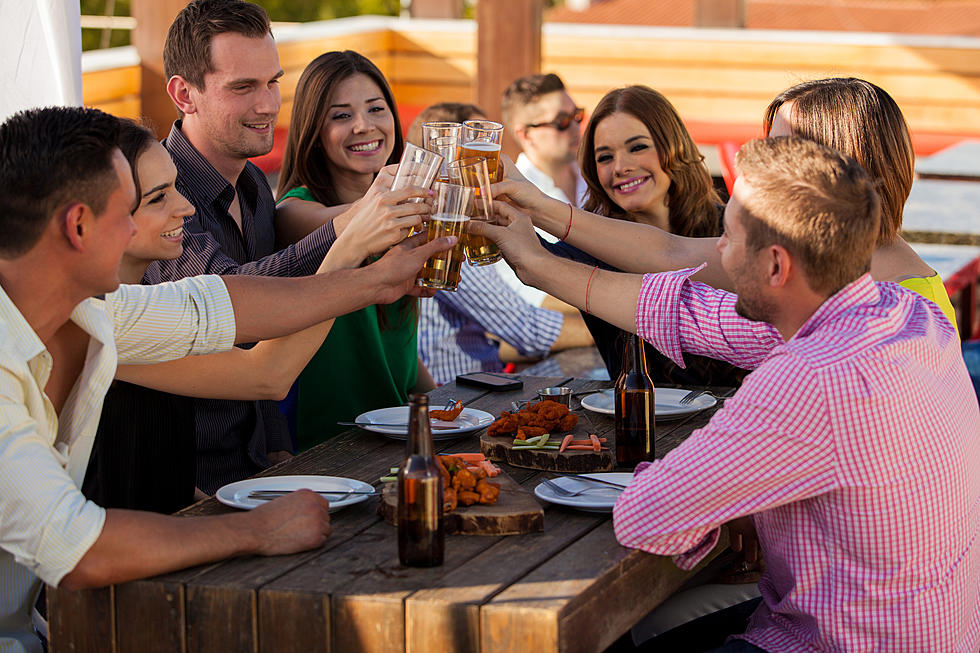 Check Out The Best Patio Bars In Western New York
Photo Credit: Google Maps
The weather is warming up and the official start to Summer is coming up next week so we know that Western New Yorkers are itching to get out of the house.
Of course, that means getting together with family and friends for some great food, cold drinks, and amazing weather while sitting outside at a patio bar.
So where should you go?
There are a couple of things that make for a great patio bar. you need to have plenty of space, access to people watch and cover from the sun and/or rain. There is a bonus if the patio bar allows dogs to be part of the fun as well. Of course, the bar has to have good food and drinks, and drinks specials won't hurt either.
So if you are looking for a place to get out and have some drinks with family and friends and enjoy the warmer weather, check out some of the best patio bars in Western New York. There are places where you can get out and enjoy the weather, kick up your feet, and have a good time.
We went to the search site Yelp! and sorted patio bars by the best ratings and found the best patio bars in Western New York.
Feel free to agree or disagree and comment with a patio bar that we might of missed or was left off the list.
Feel Good Mornings With Dave Fields Mon-Fri 6am-10am
These patio bars were ranked by customers on Yelp's website and based on all the rankings, these are the top patio bars to enjoy the warm weather while getting your drink or grub on in Western New York.
We are so excited that warmer weather is here in Western New York!
Check Out The Best Patios Bars In Buffalo According To Yelp!
Warm weather is here in Western New York and that means we have about 3 to 4 months to get out and enjoy it.
Gallery Credit: Dave Fields
These 41 Bars Are The Friendliest In Western New York
Based on your votes, these 41 bars are most likely to recognize you when you stop in!
Gallery Credit: Kadie Daye, Canva Image
Here are the best bars for live music in Buffalo according to Yelp.
Live music is slowly returning to Western New York. Here are some of the best places to catch live music according to Yelp.
Gallery Credit: Dave Fields
More From The New 96.1 WTSS