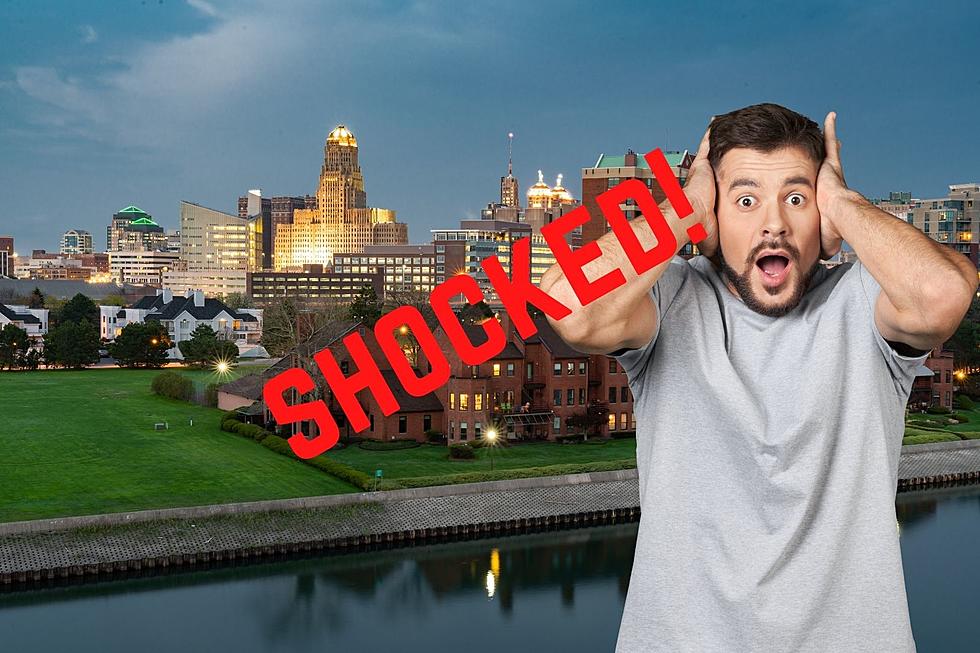 Unusual Animal Spotted Roaming Around Buffalo
(Canva)
You don't see them often, and it is even more rare to see them roaming around in a city but a very unusual animal was spotted in Downtown Buffalo.
According to this Twitter post, an Albino Deer was seen walking around Downtown Buffalo.
We are not sure if this is the same Albino deer that the West Seneca police spotted about 7 months ago. They were able to grab some photos of that deer.
Albino animals are rare but this isn't the first time an albino animal has been spotted here in Western New York. It was just a couple of weeks ago that an Albino squirrel was spotted in the Village of Hamburg.
Feel Good Mornings With Dave Fields Mon-Fri 6am-10am
Seeing an albino animal is very rare. On average albinism in wildlife is anywhere between 1 in 20,000 to 1 in 1 million depending on the animals.
WHAT MAKES AN ANIMAL AN ALBINO?
Animals become albino when they lack pigmentation and have completely white hide and pink eyes, noses, and hooves. Ablism happens around one in every 30,000 deer so seeing one in Downtown Buffalo is very rare.
Rare Albino Deer Appearing in Western New York
Have you ever seen one of the white albino deer in Western New York?
Gallery Credit: Rob Banks
Golden Albino Rock Chuck in Snake River Canyon
Check out this rare albino rock chuck in Twin Falls.
Gallery Credit: credit N8 Bird
White/Albino Animals
Have you ever seen one of these in the wild? Some can be found here in New York State.
Gallery Credit: Karolyi
More From The New 96.1 WTSS