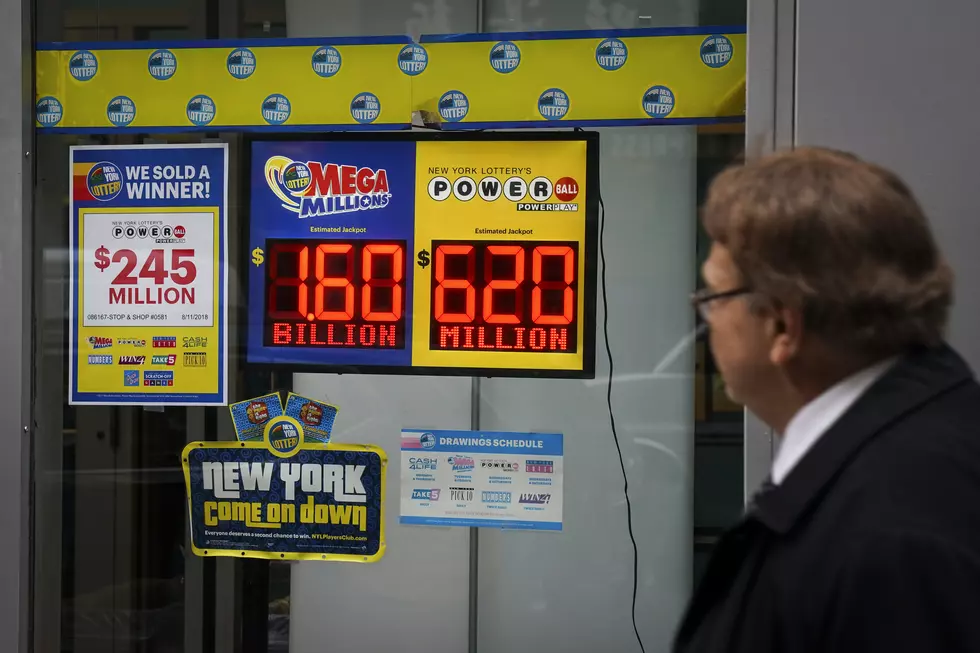 You Need To Do This To Win The Lottery In New York
Getty Images
All it takes is a dollar and a dream right?
Feel Good Mornings With Dave Fields Mon-Fri 6am-10am
Let's be honest, you have had the dream of what you would do if you ever won the lottery. Maybe you would buy a big house, pay off all your debt, move to a private island, or get that cool car you have had your eye on.
Well, the odds of winning the lottery are slim, but if you want to beef up your odds of winning there are two things you might want to do.
Buy A Ticket In Western New York
Over the past couple of weeks, Western New York has been the home to some big wins when it comes to the lottery. Over the past three weeks, there has been a $10,000 or bigger lottery winner in Western New York. Two in Amherst, New York, and one in South Buffalo. It seems that the Lottery Lepercaun is hanging out in the 716 and it giving lottery players in Western New York a bit of a luck bump.
Play The Take 5
Sure the Take 5 won't give you a multi-million dollar payout, but it does give you a chance to win some major cash and it is played twice every day. The more drawings the more chances to win and over the past three weeks there have been three major Take 5 winners in Western New York.
So if you want to up your chance to win the lottery, head over to Western New York and get yourself a Take 5 ticket or two.
Luckiest Places To Buy Lottery Tickets
These places have sold the most winning lottery tickets.
Gallery Credit: Dave Fields
Top 5 Most Commonly Drawn Powerball Numbers
These numbers come up most often in the Powerball drawing.
Gallery Credit: Dave Fields
Top 5 Most Commonly Drawn Mega Millions Numbers
These numbers come up the most often in the Mega Millions drawing.
Gallery Credit: Dave Fields
More From The New 96.1 WTSS