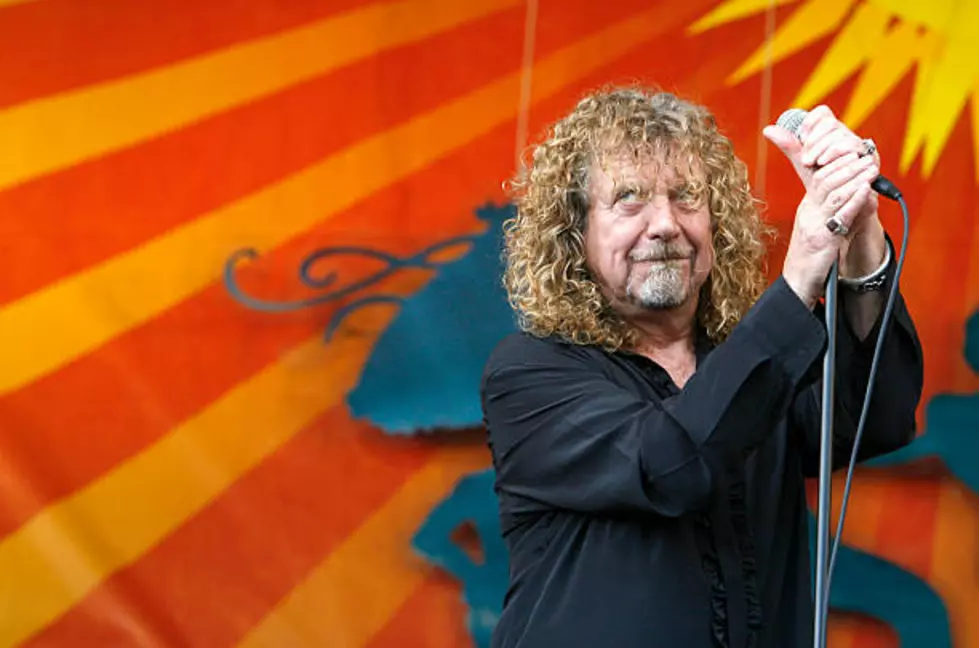 Where Does Robert Plant Shop in Western New York?
Getty Images/Canva
Celebrities - they're just like us. 
That has always been one of my favorite sections of those ratty tabloid magazines at the grocery store or on a celebrity gossip website. Who doesn't love seeing a pic of one of your favorite stars wearing sweats and buying a bag of chips and a soda?
Well, we've got one of those one-of-a-kind celebrity sightings right here in Western New York!
Last night (June 1st), Robert Plant (of Led Zepplin fame) and country music star Alison Krauss kicked off their co-headlining international tour last night at CMAC in Canandaigua.
The duo has been known to collaborate many times over the years, but this is their first tour together in over a decade - so, of course, their diehard fans were excited to see them reunited on stage together again.
However, more exciting to Western New Yorkers was the alleged sighting of one of the superstars out and about in the wild…shopping at Wegmans.
According to a local Wegmans-themed Facebook group, Robert Plant was spotted shopping by a keen-eyed employee at East Avenue Wegmans in Rochester, New York while picking up some soup and a sandwich for lunch. The lucky fan even managed to snag a photo with the rock icon before he cashed out and headed over to the venue in Canandaigua.
Unfortunately for us, we won't be able to see the photographic evidence, because Mr. Plant supposedly told the employee that she could only snap a pic with him as long as she didn't post it on social media. Bummer! I was really curious to know if Robert Plant uses those reusable bags like the rest of us.
Here are some other interesting and hilarious responses to this once-in-a-lifetime celebrity sighting:
Have you had any cool celebrity encounters while out shopping?
10 Things All Buffalonians Buy at Wegmans
The things Buffalo residents get every time they shop at Wegmans.
More From The New 96.1 WTSS