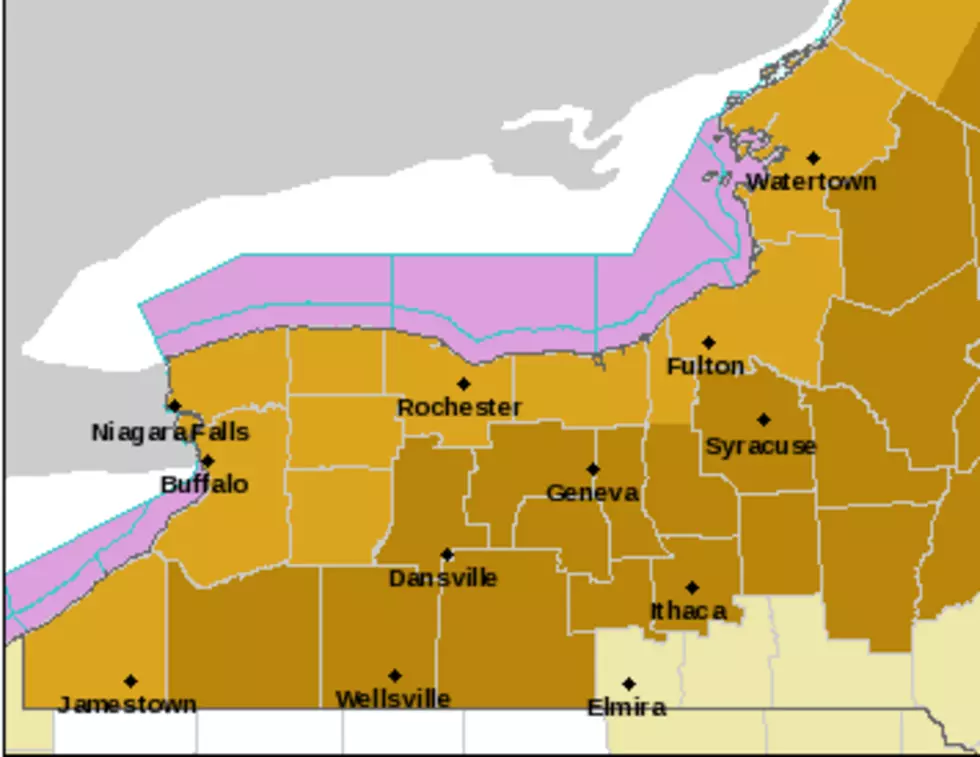 Western New York Under High Wind Warning
Photo Credit: Buffalo NWS
It looks like you will need to batten down the hatches and hold on to your hats because much of the area will be under a High Wind Warning starting tomorrow morning.
According to the National Weather Service in Buffalo, we could see gusts of winds as high as 60 MPH!
The National Weather Service in Buffalo has issued a High Wind
Warning, which is in effect from 6 AM to 11 PM EDT Wednesday. The
High Wind Watch is no longer in effect.

* LOCATIONS...Oswego county, with the strongest winds expected
  along and a bit inland from the Lake Ontario shoreline.

* TIMING...From late tonight through late Wednesday evening.

* WINDS...West 30 to 40 mph with gusts up to 65 mph.

* IMPACTS...Strong to damaging winds are expected and will likely
  bring down some trees and power lines, resulting in scattered
  power outages. Travel will also become hazardous for high
  profile vehicles.
WGRZ's Patrick Hammer tweeted his guess on how high the winds will get!
More From The New 96.1 WTSS