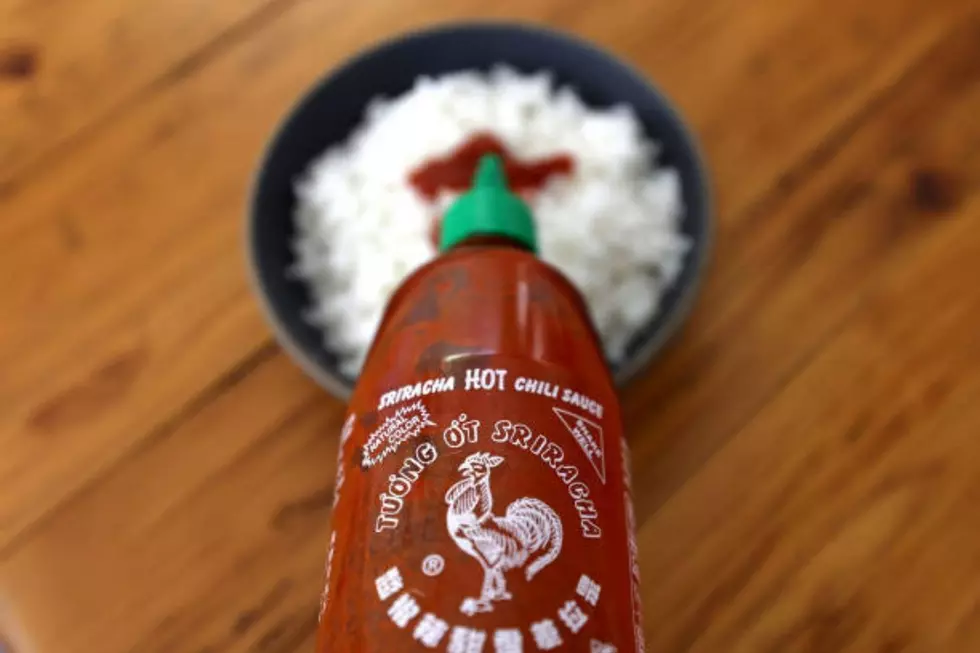 Western New York Hot Sauces To Get You Through Sriracha Shortage
Getty Images
Sound the alarms! We've got a sriracha shortage on our hands!
If those words made you break out into a sweat (more than that infamous red sauce does), I completely understand. I dump sriracha on everything… and I literally mean everything. Eggs. Tacos. Ramen. Ice cream (seriously, don't knock it 'til you try it). I'd probably pour it all over a bowl of Corn Flakes if I had the opportunity. 
In a statement, Huy Fong Inc., the producers of that famous red bottle with the green top, said:
"Unfortunately, we can confirm that there is an unprecedented shortage of our products. We are still endeavoring to resolve this issue that has been caused by several spiraling events, including unexpected crop failure from the spring chili harvest."
Noooooooo!
This is a major bummer for sriracha freaks like me. What are we supposed to do without that oh-so-delicious chili sauce in our pantry?
What I am begging of you, fellow diehard sriracha devotees is please… don't do this. Don't buy out the entire store's supply of those glorious red bottles. Remember at the beginning of the covid pandemic when people would leave Tops with towering carts filled with toilet paper, not leaving anything for the poor people (me) who couldn't get their hands on some? Don't be that guy. For the love of all that is spicy, please leave some sriracha for the rest of us. 
That being said, maybe now is a good opportunity to expand your spice-adoring taste buds and try something new? Western New York is filled with unique hot sauce options to pour all over your dinner, and maybe one of them could be your new (gulp) favorite?
Here are some local Western New York hot sauces for you to try and appease your spicy-passionate palate.
Buffalo Pepper Products Chippewa Chipotle
Buffalo Pepper Products Scajaquada Scorpion
Burning Asphalt Habanero Hot Sauce
Dinosaur BBQ Devil's Duel Pepper Sauce
Frank's Red Hot Sweet Chili Sauce
Hot Boyz Flamin' Pineapple Hot Sauce
Karma Sauce Scorpion Disco
Krista's Hellicious Hot Sauce
Pepper Nutz ROC'n Reaper
Pepper Palace Red Eye Rooster
15 Things Your Local Food Pantry Needs Right Now
Gallery Credit: Brett Alan
More From The New 96.1 WTSS