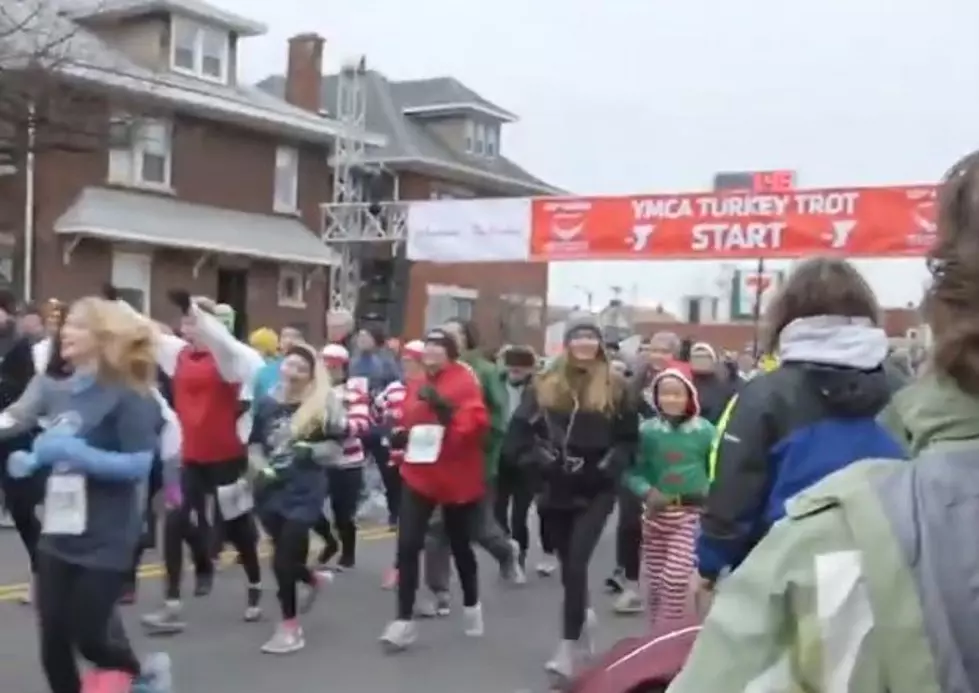 Attention New York Runners: Turkey Trot Sign Up Happens Today
Dave Fields
If you love to run and want to be part of one of the longest-running events in the world, today is the day to sign up for the annual YMCA Turkey Trot in Buffalo.
WHAT IS THE TURKEY TROT?
The YMCA Turkey Trot is an 8k race that is held every year on Thanksgiving Day in the City of Buffalo. The race features competitive and amateur runners, joggers, and walkers.
WHAT IS THE ROUTE OF THE TURKEY TROT?
The race takes runners around the city of Buffalo. The race starts on Delaware Avenue at Tacoma Avenue in North Buffalo and finishes on Franklin Street near the Buffalo Niagara Convention Center. It is a total of 4.97 miles long.
Feel Good Mornings With Dave Fields Mon-Fri 6am-10am
WHEN CAN I SIGN UP FOR THE TURKEY TROT?
HERE
HOW MUCH DOES IT COST TO RUN IN THE TURKEY TROT?
The cost is $37 per person until October 12th. The price goes up to $42 per person after October 13. The non-refundable registration fee includes all online processing fees and a commemorative t-shirt.
AFTER I SIGN UP WHERE DO I GET MY RACE PACKET?
Pre-Race packet pick-up will be available between 10 am and 7 pm from Monday, November 20 through Wednesday, November 22 at the Independent Health Family YMCA  in Amherst. Race Day packet pick-up is available between 7 am and 8:30 am at the  Delaware Family YMCA.
WHO DOES THE TURKEY TROT BENEFIT?
The Turkey Trot is put on by the YMCA in Buffalo/Niagara and all the money raised helps local YMCAs offer programs to all and free memberships to those in need. Last year the race raised over $300,000.
Images From Grand Junction Turkey Trot 2022
Scroll through the images below for a look at the 2022 Grand Junction Turkey Trot, put on by the Grand Junction Fire Fighters Foundation.
Gallery Credit: Zane Mathews
Runner's Broost from Flying Bison
Gallery Credit: Clay Moden
Runner's Broost from Flying Bison
Gallery Credit: Clay Moden
More From The New 96.1 WTSS