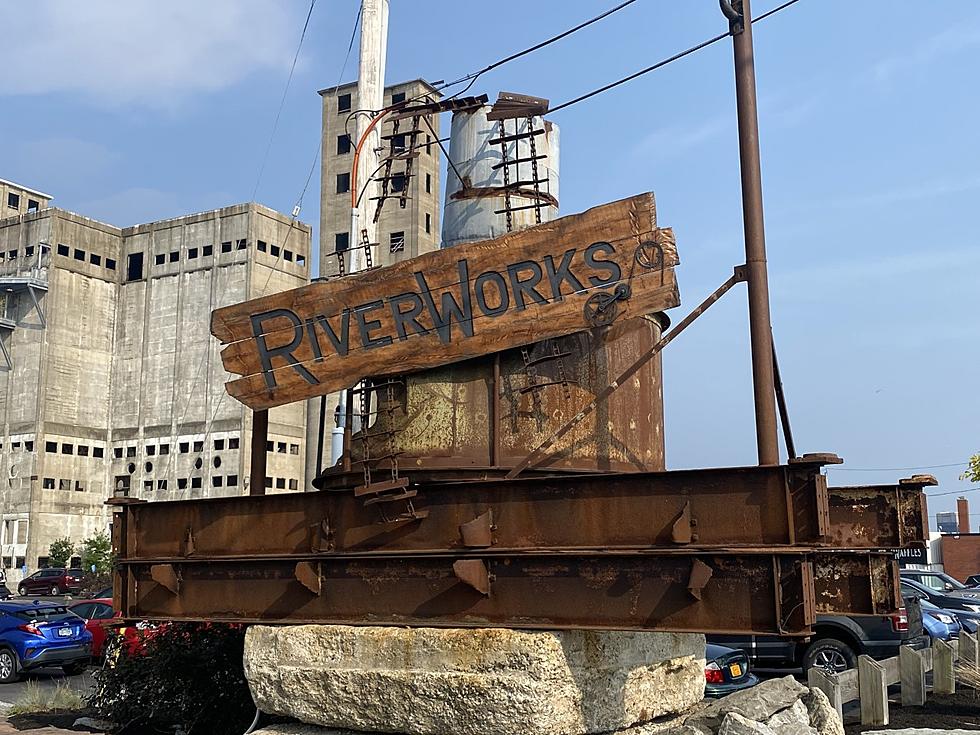 The Million Pound Concrete Pour Scrapped At Riverworks Today
(Brett Alan)
There are going to be a bunch of trucks making their way to Riverworks today to begin pouring concrete.  It's going to take over a million pounds before they're done.
Why are they pouring concrete today?
UPDATE: They were all set to pour today, but due to the weather forecast, the pour has been postponed.  As of now, there is no word on when the work will proceed.
You may have heard that they're bringing a ferris wheel to Riverworks as yet another attraction to bring people down there.  It's the latest addition to the long list of things you can do.  Add it to the kayak rentals, water bikes, ropes course, amusement rides, and of course, the food and drinks.  The concrete will form the base of the ferris wheel that they're calling the Buffal-O Wheel.
How much will it take?
According to a post that they put on their facebook page yesterday, it is going to take over a million pounds of concrete, or around 55 truckloads to fill the form.
Where will the Buffal-O Wheel actually be situated?
I stopped down yesterday to see this myself because I was having a hard time figuring out where it would be.  It's actually between the restaurant/brewery and the grain elevator.  If you're looking from Ganson Street it will be right between the two and just to the left of the big Labatt Blue 6 pack grain elevators.  Essentially it will be right in the middle of the ropes course.  The ropes will go around the outside of the wheel.
When will the Buffal-O Wheel be installed?
The goal was to have the wheel operational by early summer.  So they're hoping to get the concrete poured and set so they can begin assebmbly as soon as possible.
Riverworks Prepares For New Ferris Wheel With A Million Pound Concrete Pour
Gallery Credit: Brett Alan
Best Places To Raise Families In WNY
Outdoor Family Game Night Ideas
More From The New 96.1 WTSS