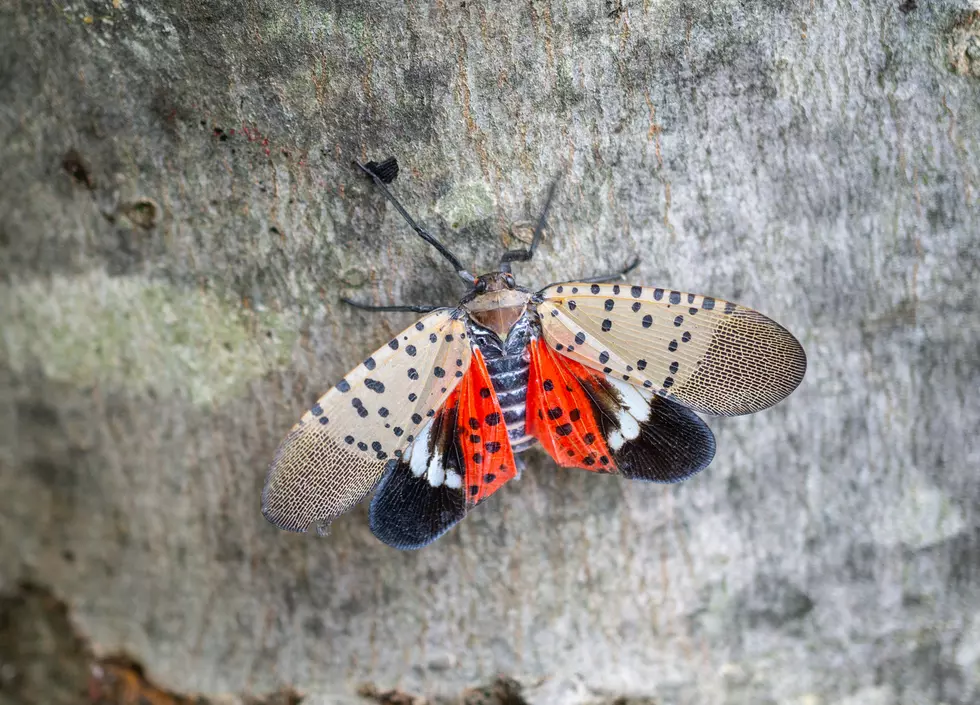 Destructive Bug Has Infested Parts Of New York
arlutz73
This summer has been one of infestation for some parts of New York State.
Officials with the New York State Integrated Pest Management stated that parts of New York State are currently under infestation from the very destructive Spotted Lanternfly.
Feel Good Mornings With Dave Fields Mon-Fri 6am-10am
WHAT IS THE SPOTTED LANTERNFLY?
First detected in Pennslynia in 2014. the Spotted Lanternfly is an invasive pest feeds on a wide range of fruit, ornamental and woody trees, with tree-of-heaven being one of the preferred treats.
WHERE CAN THE SPOTTED LANTERNFLY BE FOUND?
Since being seen in Pennslynia in 2014, the Spotted Lanternfly can now be found in 14 states including New York. Within New York's borders, they can be found on Staten Island, all New York City boroughs, Long Island, Port Jervis, Sloatsburg, Orangeburg, Ithaca, Binghamton, Middletown, Newburgh, Highland, and the Buffalo area.
WHAT KIND OF DAMAGE CAN THE SPOTTED LANTERNFLY DO?
Based on their love of crops, they can do millions of dollars of damage to farmers across New York. New York is estimated to produce more than 30 million bushels of apples each year, while grapes in New York are valued at an annual harvest of $52.8 million. Additionally, the expanding hops industry and the maple and timber industries would also be negatively impacted by the spread of the Spotted Lanternfly.
WHAT DO I DO IF I SEE A SPOTTED LANTERNFLY?
Officials in New York are urging people who see a Spotted Lanternfly to kill it immediately. You can kill it by stepping on it or crushing it. You should also report the Spotted Lanternfly to the New York State Department of Agriculture.
Take a photo
Collect a sample and place it in a freezer or in a jar with rubbing alcohol or hand sanitizer
Watch Out For These 5 Dangerous Invasive Pests In New York State
Gallery Credit: Yasmin Young
Dangerous and Annoying Bugs Found In Buffalo
There are some bugs that are kind of cool and interesting to see and learn about if that is your thing. Some bugs can be dangerous and annoying, here are some of the bugs that I think fit both categories.
Gallery Credit: DJ Hassan
More From The New 96.1 WTSS