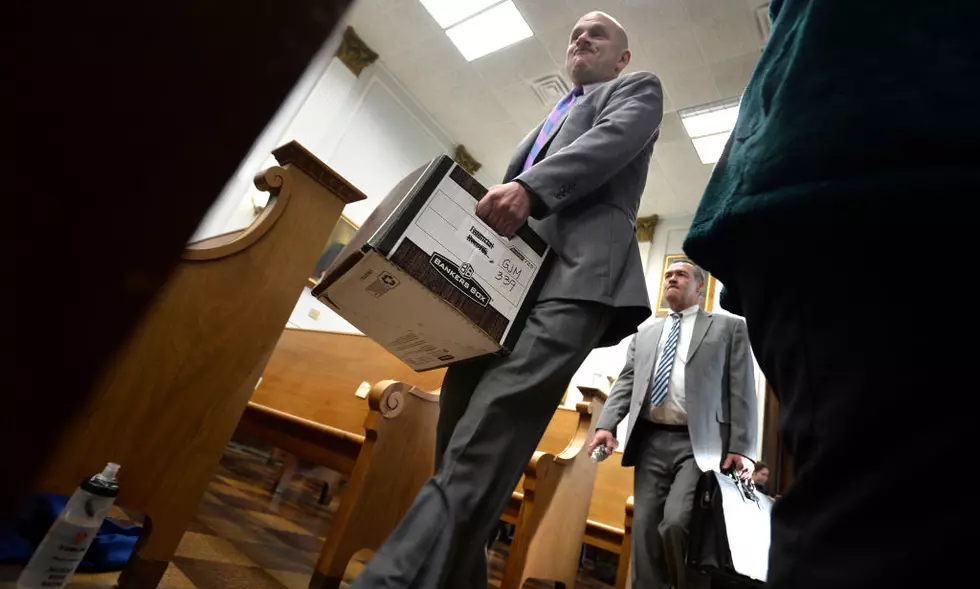 New Law May Stop Courts From Using Song Lyrics As Evidence
Getty Images
A new law that is currently being debated in the New York State Legislature may have a serious change on how music lyrics and other forms of artistic or creative expression are used by police and prosecutors when investigating crimes.
This could potentially change how many crimes are investigated when it comes to people who participate in the arts.
Listen To Ed Nice Monday thru Friday At 10 AM
According to New York State Senate Bill S7527 / A8681, the New York State law enforcement would be limited in their ability to use forms of arts ad evidence against them in criminal trials and investigations.
The purpose of this legislation is to protect freedom of speech and artistic expression in New York State. This bill effectuates the enhanced free speech protections provided by the New York State Constitution, ensuring that criminal defendants are tried based upon evidence of criminal conduct, not the provocative nature of their artistic works and tastes.
-Senate Bill S7527 Purpose
Given that various music and other art forms have used potentially questionable words and imagery when being made, this could have a real impact on artists who are accused of crimes and on law enforcement officials who use music and other art forms when doing investigations.
This Bill is sponsored in the New York State Senate by Senators Brad Hoylman and Jamaal T. Bailey, and passed the State Senate on May 17, 2022. It is now being debated in the New York State Assembly.
In addition to its sponsors, the bill is also supposed by musical artists like Jay-Z and Meek Mill.
If it's passed by the Assembly, it will go to Governor Hochul to be signed into law. You can read the full text of the bill here on the New York State Legislature Website.
15 Dumbest Laws In New York State
How are these even laws in New York?
What Parents Need To Know About Child Support Laws In NY
Gallery Credit: Yasmin Young
Here Are 5 New Laws That Start In 2022 In New York
A new year brings with it new laws that could impact you.
Gallery Credit: Dave Fields
More From The New 96.1 WTSS