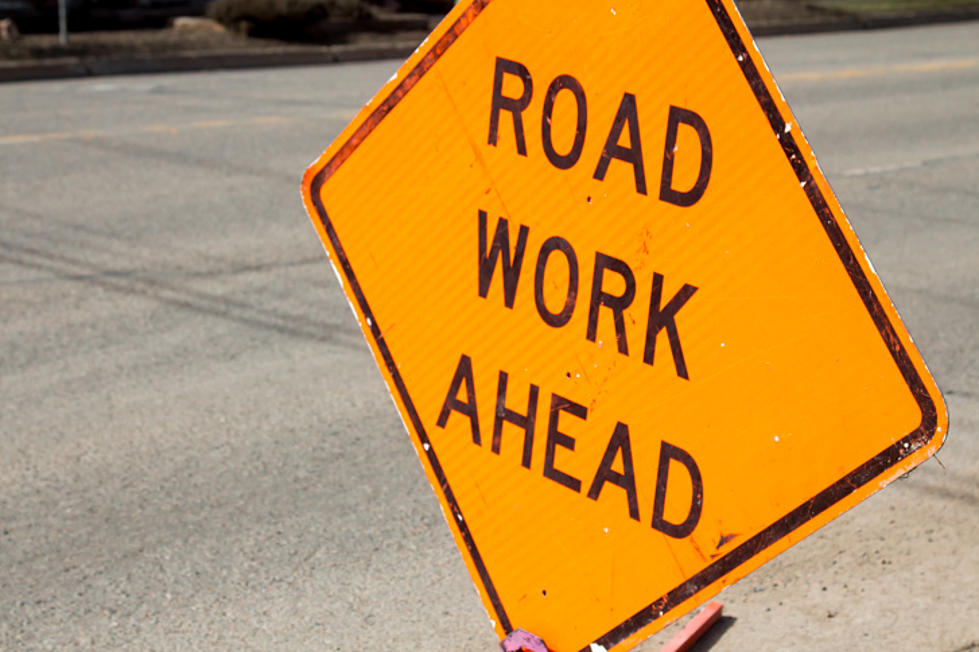 Roadwork Along The I-90 Will Cause Delays In New York
Road work ahead sign against asphalt road
Summertime means one thing in New York...Roadwork.
A new project is expected to cause some major delays for commuters who take the Thruway in the Empire State.
Feel Good Mornings With Dave Fields Mon-Fri 6am-10am
Crews will be working on the I-90 westbound, putting down safety striping Today, tomorrow, and Thursday between 5 am and 6 pm. They will have the Thruway down to one lane going westbound between exits 58 (Silver Creek) and 57 (Hamburg). Expect to see moderate delays.
Crews will also have the right lane closed heading eastbound between the same tow exits today and tomorrow between 5 am and 6 pm for micro-surfacing.
They will have the left lane closed on Thursday between 5 am and 6 pm for Micro-surfacing as well.
You can expect moderate delays heading eastbound this week as well.
This is just one of the many projects happening along the I-90 in the month of August, but the good news is that all the other ones are happening between 7 pm and 7 am and they shouldn't cause any major delays.
Some of the other projects include; pavement striping, road repair, and general roadwork.
You can see a list of the roadwork being done along the Thruway HERE.
Other projects are happening all over as well including work along the 190, 290, and 33. See a complete list of roadwork projects HERE.
Of course, the Thruway isn't the only road we want to be fixed. Check out some roads that New Yorkers want to be fixed ASAP.
12 Roads Western New Yorkers Want Fixed RIGHT NOW!
We all know there are some pretty bad roads in Western New York. Here are 12 of them that you said should be fixed ASAP.
Gallery Credit: Dave Fields
The 5 Most Dangerous Roads In New York State
The most dangerous roads in New York.
Most Common Traffic Violations In New York State
If you have spent any time driving along the roads, highways, and byways of New York you know that there are a lot of bad drivers on the road.
Gallery Credit: Dave Fields
More From The New 96.1 WTSS