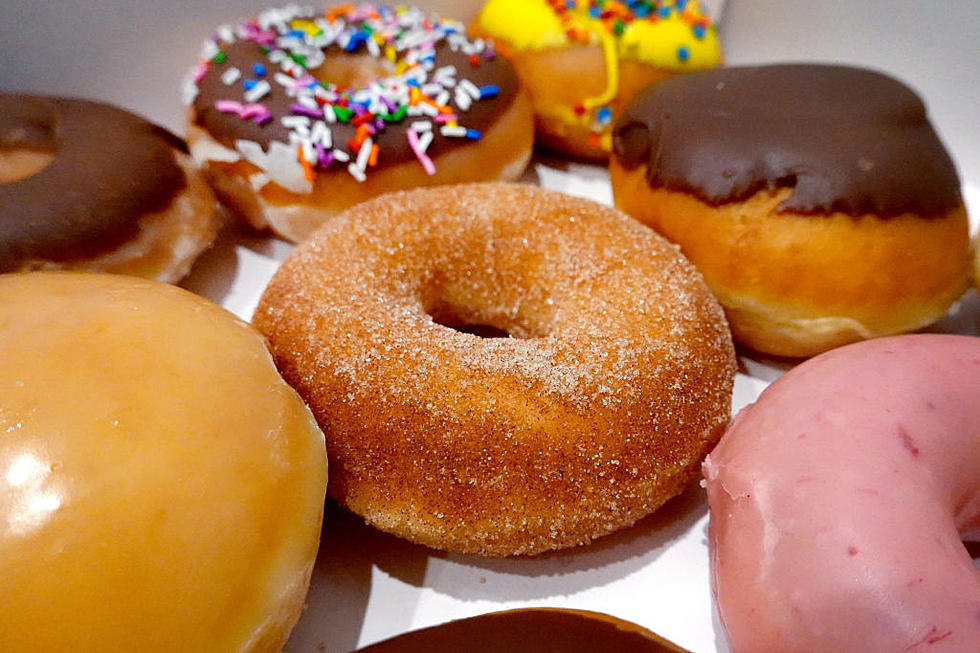 One Of The Best Donut Shops In The Country Has New Location In New York
Getty Images
There is never a bad time for a great donut and one of the best donut shops in the country has a new address here in Western New York.
Recently Paula's Donuts was named a Top Donut Shop in the country by Yelp! They release their list of the best 100 donut shops in the United States and Paula's landed at #52.
Feel Good Mornings With Dave Fields Mon-Fri 6am-10am
Paula's Donuts was founded in 1996 and quickly became a Buffalo favorite. They offer over 30 different types of donuts and were rated as the #1 donut shop in Western New York by Buffalo Spree.
Today is also a big day for Paula as they move their Clarence location to a new location in Williamsville. The old location was open in Clarence for 11 years.
The new location will be at 8010 Transit Road in the Premier Plaza which is located across the street from Dick's, BJs, and Walmart.
The new location will have the same phone number and operating hours as the old Clarence location.
The new Williamsville location opened this morning at 7 am.
Paula's wasn't the only donut shop from New York to make the Top 100 list.
Other donut shops from New York State include:
Croffle House, Flushing, New York
Angelina Bakery, New York, New York
Glazed Over Donuts, Beacon, New York

Peter Pan Donut & Pastry Shop, Brooklyn, New York
You can see the whole list of the Top 100 Donuts in the United States HERE.
YUMMY!! Dip Your Donut At Any of these 13 Top Upstate New York Donut Shops
So what is your pleasure? Glazed? Cinnamon? Powdered Sugar? Or do you just revel in the nostalgia of a fresh, hot plain cake donut just like Grandma once made?
In this age of Krispy Kremes and Dunkin' Donuts on every corner in America (it seems) there is something to be said, something to be treasured about a mom-and-pop donut shop that has been around for 25, or even 30 years.
Here is a list of 13 of the best ones in Upstate New York
Gallery Credit: Chuck D'Imperio
Dunn's Bakery Making To Die For Donuts for 5 Generations
Dunn's Bakery is a 5 generation family business that has been serving the community for the past 80 years. It all began when Tom Dunn's grandfather delivered baked goods to camps by boat in Old Forge. The legacy has come to an end. Dunn's Bakery is closing for good after the current owner, Tom Dunn was diagnosed with cancer.
Gallery Credit: Credit - Polly McAdams
Hooray, National Donut Day is Here at These 12 Top Upstate New York Bakeries!
June 1 is the day we celebrate "National Donut Day" across the country. Some of us (this writer included) celebrate this event every day. Who doesn't like a fresh, hot donut? There are literally hundreds of places across the Empire State that make homemade donuts. To celebrate this day, we selected a dozen fine donut shops across Upstate to represent all of the others doing good "donut duty" day in and day out!
Gallery Credit: Chuck D'Imperio
More From The New 96.1 WTSS