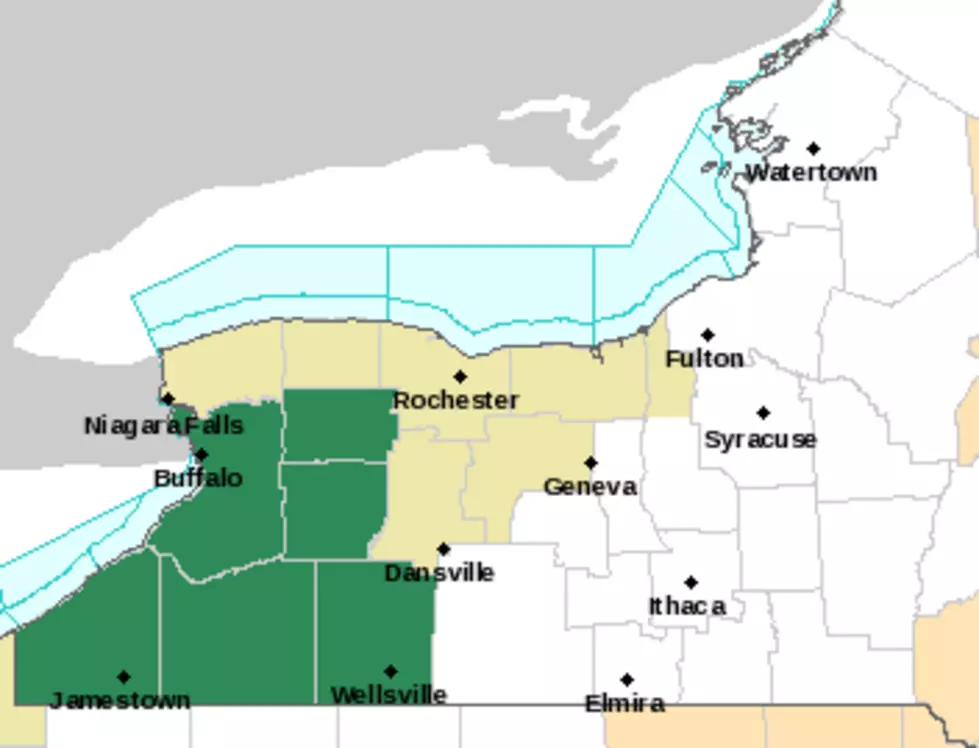 Parts of WNY Under Flood Watch Today
Photo Credit: NWS
With temps rising today, many parts of Western New York are under a Flood Watch!
According to the National Weather Service in Buffalo, the area will be under a flood watch starting at 3pm today until Friday afternoon.
* The combination of snow melt from warm temperatures today and
rainfall tonight may result in flooding on some area creeks and
rivers.
* There is a risk for ice jam flooding starting this afternoon,
followed by a risk of general flooding tonight through Friday
afternoon. There is considerable uncertainty in rainfall amounts
with totals most likely to be between a quarter and a half
inch, but may approach an inch in some locations.
If you live near any creeks, rivers, or other places known to flood please use caution this afternoon.
Subscribe to the Mix 96 YouTube Channel
More From The New 96.1 WTSS