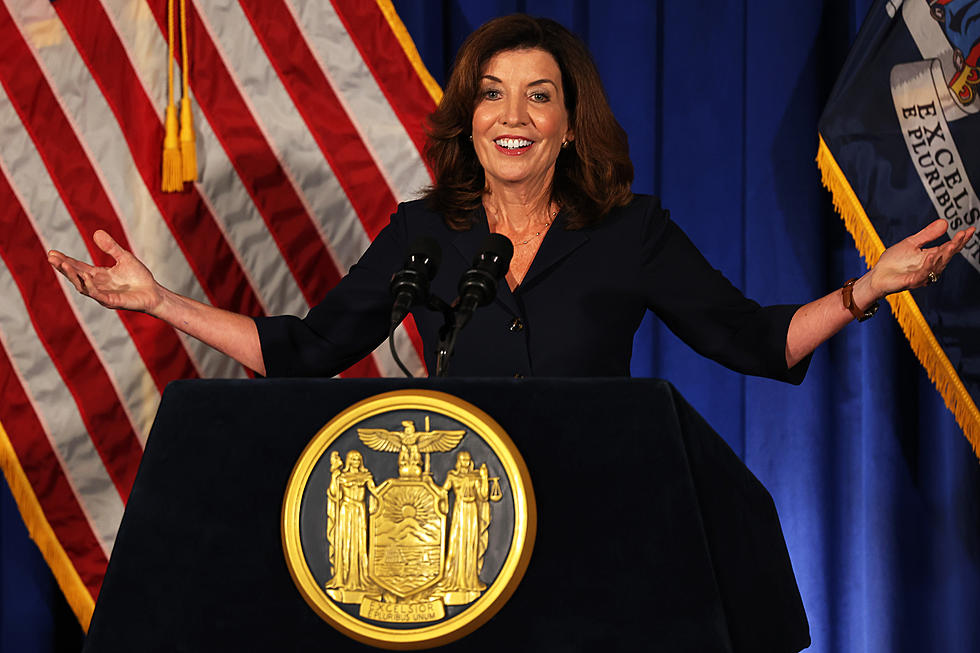 New Yorkers Can Now Take Paid Leave Of Absence To Look After Sibling
Getty Images
Have you ever had to take a personal day in order to take care of a sick family member?
Well, if you thought to yourself, There should be an exception to this, Governor Kathy Hochul must have heard you.
New York employees can now take a paid leave of absence from work to take care of a sick family member under the state's Paid Family Leave Law.
Paid Family Leave is a mandatory benefit for employees, and typically you can not opt out of this tax; however, New York's Paid Family Leave Law is an insurance system that only used to cover some replacement for wages they lose for time off of work to bond with their kid, relieve family pressures when someone is called for active military service, or care for a close relative with a serious health condition. 
Now, an adjustment has been made to the last point, making it possible for someone to take a paid leave of absence in order to take care of a family member who may have a common cold. By family member, Governor Hochul wants people to know that yes, this can include your sibling. 
"People think of Paid Family Leave as babies," Hochul said. "It's also very much utilized by people taking care of the elderly, and they'll be able to take care of their elderly siblings."
Before Governor Hochul signed into legislation the law amendment, "family member" only referred to a spouse, child, domestic partner, a grandparent, a grandchild, or an in-law -- but it never used to include a sibling, even if they were terminally ill.
"I believe that by signing this today it's going to give an opportunity for people to get that extra help they need, that support they need when their family can be there to step in and not lose their income," Hochul said.
The Paid Family Leave law applies to siblings that are biological, adopted, half-sibling, or even step-siblings, and it goes into effect January 1, 2022.
The Top 10 Places to Raise a Family in New York State
The
best places
to raise a family in New York State for 2021.
The Strangest Things on Buffalo Craigslist Right Now
The Strangest Things on Buffalo Craigslist Right Now
Gallery Credit: Rob Banks
13 Creepy Photos From Abandoned Hospital In New York
Go inside the abandoned J.N Adams Memorial Hospital
Gallery Credit: Dave Fields
More From The New 96.1 WTSS