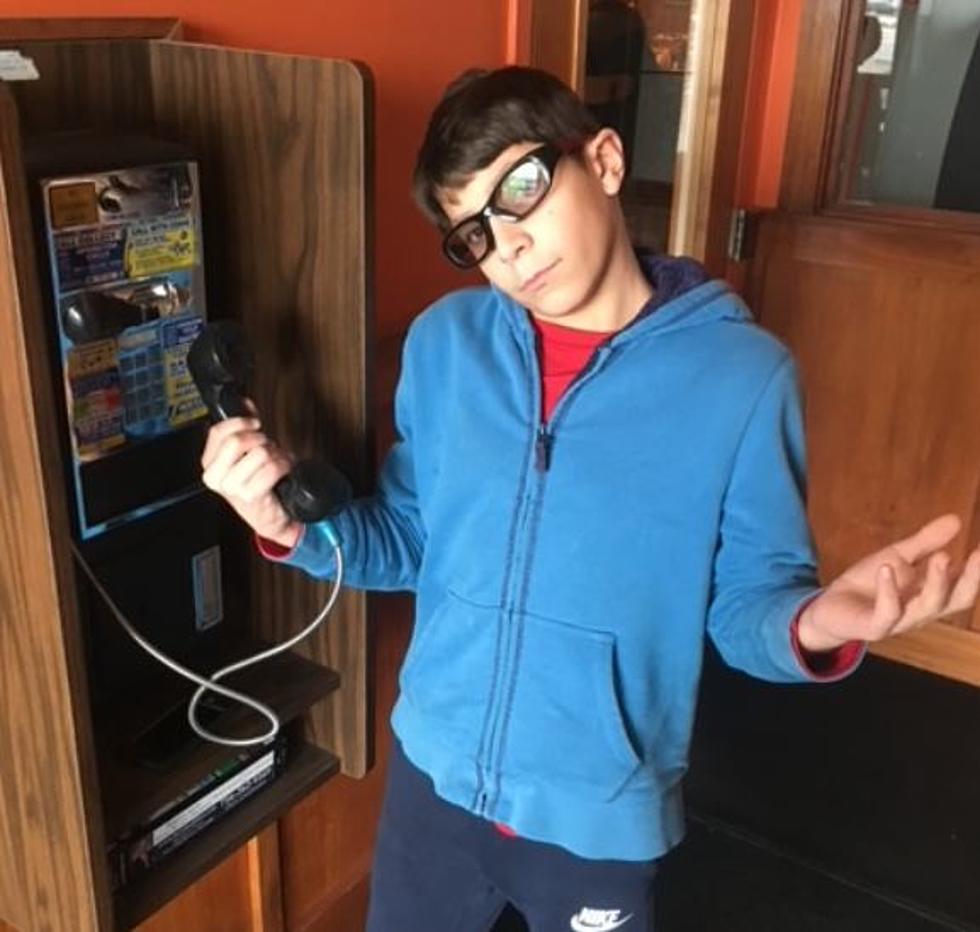 Western New York Bracing For New Area Code
Photo Credit: Dave Fields
Soon the 716 will have a new sister area code for Western New Yorkers to get behind.
For many people in Western New York, using 716 to identify where you are from is a big deal, but starting Monday there will be a new three-digit number coming to Western New York.
Feel Good Mornings With Dave Fields Mon-Fri 6am-10am
Officials cited a lack of new numbers under the 716 area code for the introduction of the new area code 624 for Western New York.
Starting on Monday, September 11th anyone who gets a new new phone number in Western New York could end up getting a 624 number instead of a 716 number.
Current 716 numbers will NOT change
If a 716 number calls a 624 number it will count as a local call
Numbers in the 624 area code will not be given out until all the numbers in the 716 area code are exhausted. There is no set date for this to happen.
Some people were not happy with 624 as the new area code. There were so many better choices, here is a look at a few.
617 - Just this makes sense. 716 and 617 play well together and makes a lots of sense. Plus anyone with 716 gear can just turn around and use it as 617.
605 - This is a great number to add to the 716. It gives respect to the current area code by simply taking away one number. It would be Western New York's secret.
586 - This would be a quick shot at our friendly neighbors to the East, Rochester, New York. There has been a sibling rivalry between the two cities and taking their 585 area code and adding one to it makes it a sweet victory.
912 - If you are a fan of the Simpsons, you might know that 912 is supposed to be the real emergency number to call for help. Even though in real life it is not, it would be nice to be part of a joke from the Simpsons.
 417 - This number is a friendly shot at our neighbors to the North. One of the primary area codes in Toronto is 416, so having them dial a number that is one digit better than theirs makes a lot of Buffalo Sabre fans happy.
12 Great Watering Holes in Area Code 585. Dive Bars, Wine Bars, Sports Bars, and More (Oh My!)
New York State Area Code 585 cuts a wide swath through the state stretching from Lake Ontario all the way south to the Pennsylvania border. It covers the city of Rochester, plus many smaller towns and villages. There are many great bars in this area code and we thought we would highlight a dozen random ones for you to consider when stopping for a spell (or a sip).
This list incudes roadside dive bars, high end cocktail lounges, college pubs, taverns with fantastic food, and even a couple of places that you would definitely categorize as legendary!
If your favorite bar in Area Code 585 didn't make the list, please give it a shout out over on our Facebook page!
Gallery Credit: Chuck D'Imperio
New York State's Top 5 Hottest Days
Here is a look at the Top 5 Hottest temperatures recorded in New York State.
Gallery Credit: Dave Fields
5 New Laws You Should Know For 2023 In New York State
2023 comes some new laws that you need to know about.
Gallery Credit: Dave fields
More From The New 96.1 WTSS