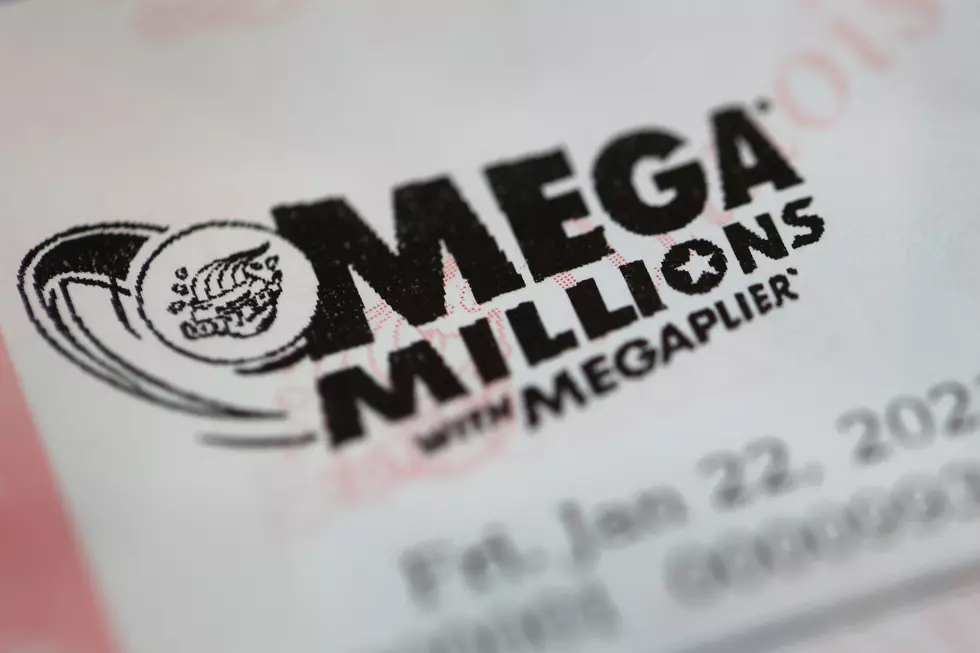 Mega Millions "Big Money" Winner Announced In New York
Getty Images
A record-breaking jackpot was up for grabs on Friday night when the Mega Millions held their drawing for a $910 million dollar jackpot.
After all five numbers along with with the Mega Number were drawn, there was no grand jackpot winner, but one lucky New Yorker took home a million dollars.
Friday night's Mega Million numbers were: 05,10,28,52,63 with the Mega Ball number 18.
One person in New York has a ticket that matches all five numbers but missed out on the mega ball. That ticket is worth one million dollars.
The new Mega Millions jackpot is now up to $1.05 billion dollars. The next drawing is coming up on Tuesday, August 1st.
Feel Good Mornings With Dave Fields Mon-Fri 6am-10am
 WHAT IS THE MEGA MILLIONS?
The Mega Millions Lottery is a multi-state lottery game. Mega Millions can be played in 45 states along with the District of Columbia and the US Virgin Islands for a total of 47 places to play.
EXTRA: NEW YORK LOTTERY MAKES CHANGES TO TICKET BUYING DEADLINE
HOW DO I PLAY THE MEGA MILLIONS?
You have to choose six numbers and match the numbers that are drawn for that ticket's drawing date. While the goal is to match all six numbers, 5 white balls, and a Mega Ball, there are nine other ways to win with Mega Millions. Drawings for the Mega Millions happen twice every week on Tuesdays and Fridays.
WHERE CAN I PLAY THE MEGA MILLIONS?
Here in New York, you can buy Mega Million tickets at any authorized lottery ticket dealer. You may also buy Mega Million tickets online or thru an app with authorized lottery ticket dealers.
WHAT ARE THE 5 MOST COMMONLY DRAWN MEGA MILLIONS NUMBERS?
The Mega Millions was rebranded from "The Big Game" in 1996 and according to the website fox59.com, there have been the 5 most commonly drawn numbers for the white balls. 31, 17, 46, 20, and 4 have been drawn more than 250 times since 1996.
WHAT ARE THE 5 MOST COMMONLY DRAWN MEGA BALL NUMBERS?
The same website said that these numbers were the most commonly drawn numbers for the Mega Ball number. 9, 15, 3, 10, and 1 have all been drawn more than 100 times since 1996.
WHEN ARE THE NUMBERS DRAWN FOR THE MEGA MILLIONS?
The numbers will be drawn at 11 pm Eastern Standard Time.
New York Lottery Announces 7 "Big Money" Winners
According to the New York Lottery, there are seven New Yorkers who won $1 million dollars or more playing the lottery.
Gallery Credit: Dave Fields
Luckiest Places To Buy Lottery Tickets
These places have sold the most winning lottery tickets.
Gallery Credit: Dave Fields
More From The New 96.1 WTSS