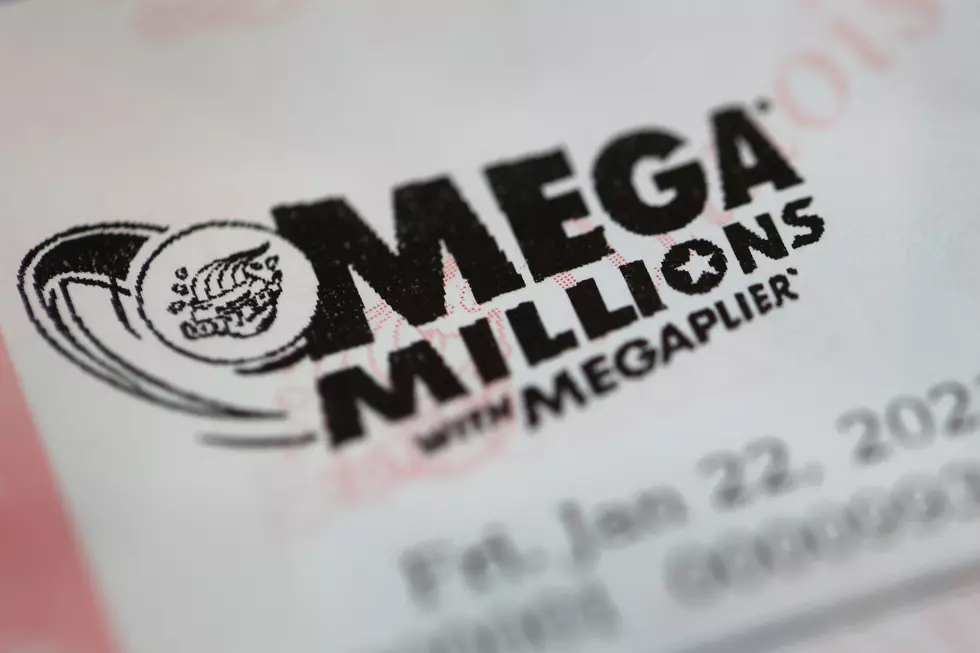 New Yorkers Miss Out On Record Setting Mega Millions Jackpot
Getty Images
Most of us here in New York will have to head back to work today with only the dream of being a billionaire as the winning Mega Millions ticket was sold in Florida.
A single ticket that was sold in Florida matched all five numbers along with the Mega ball number to claim the largest jackpot in Mega Millions history, $1.58 billion dollars.
Feel Good Mornings With Dave Fields Mon-Fri 6am-10am
The winning numbers from last night's Mega Millions were 13,19,20,32, and 33 with a Mega Ball number of 14.
Besides the one winning ticket for the grand prize jackpot, there were 5 second-place tickets sold that won at least $1 million dollars. Those tickets were sold in California, Pennsylvania, Texas, and West Virginia.
The only "Big Money" winning tickets sold in New York were ones that matched four numbers and the Mega Ball number. 9 third-place tickets were sold in New York and each of those tickets won $10,000.
There were still more winners across New York. In the Empire State, according to the New York Lottery website, 334 tickets sold in New York match four numbers but not the Mega Ball. Those tickets each won $500.
Here is a look at the Top 5 largest Lottery Jackpots ever won in history.
5. $1.35 billion, Mega Millions, Jan. 13, 2023
4. $1.537 billion, Mega Millions, Oct. 23, 2018
3. $1.58 billion, Megam Millions, Aug 8, 2023
2. $1.586 billion, Powerball, Jan. 13, 2016
1. $2.04 billion, Powerball, Nov. 8, 2022
The jackpot for the Mega Millions resets to $20 million dollars and the next drawing is coming up on Friday night.
If you are still looking for a big payday the Powerball jackpot is up to $170 million dollars and the next drawing is tonight.
Take a look at the luckiest stores in New York when it comes to lottery tickets. These stores have sold the most "Big Money" winning tickets in the state.
Luckiest Places To Buy Lottery Tickets
These places have sold the most winning lottery tickets.
Gallery Credit: Dave Fields
Top 5 Most Commonly Drawn Mega Millions Numbers
These numbers come up the most often in the Mega Millions drawing.
Gallery Credit: Dave Fields
10 Things You've Never Considered About Mega Millions
We've all dreamed about winning the lottery, but have you considered what winning may come with? Take a look below at some things you may have never known about the Mega Millions.
Gallery Credit: Conor Walsh
More From The New 96.1 WTSS