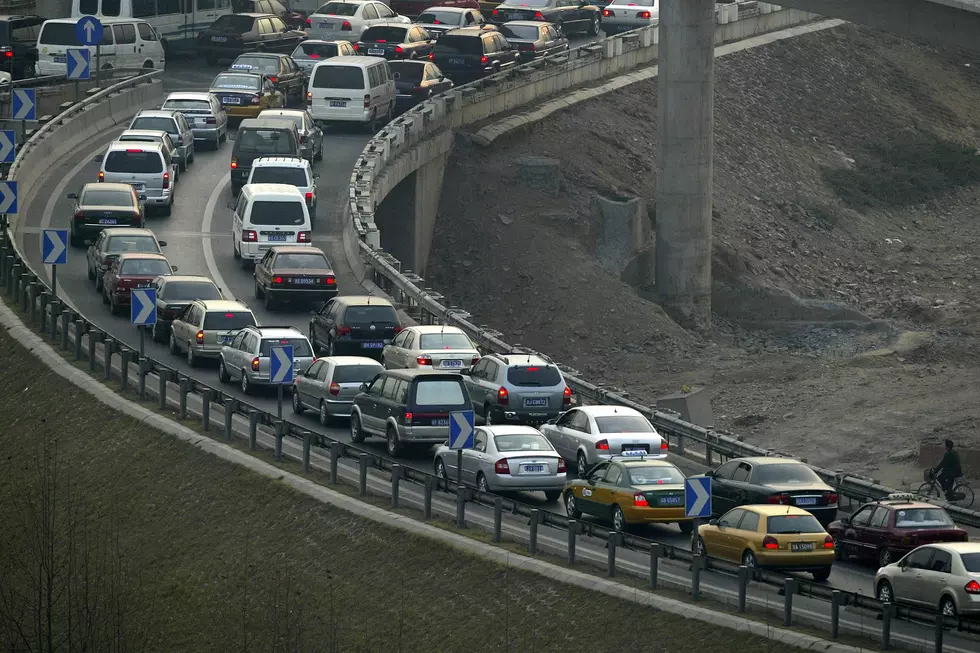 Major Recall That Will Impact Drivers Across New York
Another major auto recall will have a huge impact on drivers all across New York.
On top of a recall issued by Kia earlier this week, Jeep has issued a recall that will impact thousands of drivers.
Feel Good Mornings With Dave Fields Mon-Fri 6am-10am
WHY DID JEEP ISSUE A RECALL?
The rear coils on certain types of Jeeps could fall off while the vehicle is in motion which could lead to an accident.
"Rear coil springs that detach from the vehicle while driving increases the risk of a crash," the NHTSA said in the release. "Dealers will inspect and if necessary, repair the rear coil spring assemblies, free of charge."
WHICH JEEPS ARE AFFECTED BY THE RECALL?
The recall by Jeep will affect certain 2022-2023 Jeep Grand Cherokee and 2021-2023 Jeep Grand Cherokee L SUVs.
EXTRA: KIA ISSUES MAJOR RECALL IN JUNE
HOW MANY VEHICLES WILL BE AFFECTED BY THE RECALL?
Over 300,000 Jeep Grand Cherokees are affected by the recall. 114,302 2022-2023 Jeep Grand Cherokees and 217,099 2021-2023 Jeep Grand Cherokee Ls.
HOW WILL I KNOW IF MY JEEP IS PART OF THE RECALL?
Jeep Chrysler announced that they would be sending out letters to owners of affected Jeeps by July 28, 2023.
WILL JEEP FIX MY VEHICLE FOR FREE?
Yes, when you take your Jeep to a dealer, they will inspect your Jeep and if needed, they will repair your vehicle for free.
This is the second recall that Chrysler Jeep has issued for these types of Jeep Grand Cherokees. Chrysler recalled these same vehicles last month because of an incorrectly assembled steering column intermediate shaft.
Kids Fishing Pole Combo Recall
A recall has been issued for the Lil Anglers Recalls Children's Fishing Rods Sold with Kid Casters No Tangle Combos.
Gallery Credit: Dave Fields
LOOK: The 10 largest product recalls of the last decade
Estey & Bomberger, LLP compiled a list of the top 10 product recalls since 2007, ranked based on the number of product units recalled in the U.S.
Gallery Credit: Beth Mowbray
The Five Largest Food Recalls in History That Shocked Americans
Some recalls stand out above the rest because of their magnitude. These are five food recalls that were so serious that they caught the collective attention of the nation.
Gallery Credit: Traci Taylor
More From The New 96.1 WTSS