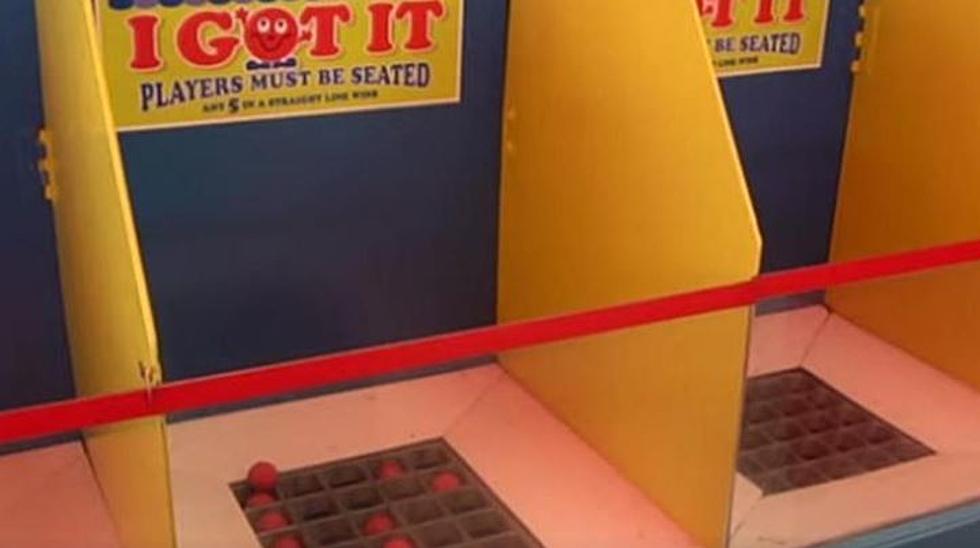 Popular Fair Game Was Invented In Buffalo New York
Photo Credit: TSM Media
Summertime is for carnivals, fairs, and lawn fetes. If you have been to one or all of them chances are there is one game that you played and you can thank a New York native for creating it.
If you have been to the Erie County Fair or Eden Corn Fest or if you plan on heading to the New York State Fair, you are going to want to bring some dollar bills.
That way you can play the very popular "I Got It" game.
Feel Good Mornings With Dave Fields Mon-Fri 6am-10am
WHAT IS I GOT IT?
Similar to Bingo, players toss red balls into an enclosed grid hopefully to get five in a roll. The first player to get five in a roll and yell "I Got It" wins that round.
HOW IS I GOT IT PLAYED?
Each player pays an entry fee to play the game (Usually $1) and an announcer will tell players when they can toss their ball. The object is to try and get five red balls in a roll. Since the balls bounce around, it is a game of both skill and luck.
WHO INVENTED I GOT IT?
According to an article on WKBW.com, the popular fair game was invented by a Western New York native in the 1960s.
Orrin Catlin or "Peck" as his friends called him, helped get the game going here in Western New York in 1961. His son Orrin Junior says "we built the original set in my Father's garage in Blasdell-we made eight units".
WHY WAS I GOT IT INVENTED?
The story goes that Peck invented the game after Bingo was an outlaw and the first "I Got It" game was played as a fundraiser for the Victory Volunteer Fire Company
This summer you have to play at least once and get ready to yell "I GOT IT"
Check out some other "Must Do" things at this year's fairs, carnivals, and lawn fetes.
5 Must Do Things At The Erie County Fair
The Erie County Fair is underway and here are 5 things that you must do if you go to the fair this year.
Gallery Credit: Dave Fields
Things Only Locals Know About Erie County Fair
Do you know these local secrets about the Erie County Fair?
Gallery Credit: Dave Fields
5 Things You Will Find At Every Lawn Fete
This is one of the best seasons in Western New York. Lawn Fete season! Here are 5 things you will find at every Lawn Fete.
Gallery Credit: Dave Fields
More From The New 96.1 WTSS