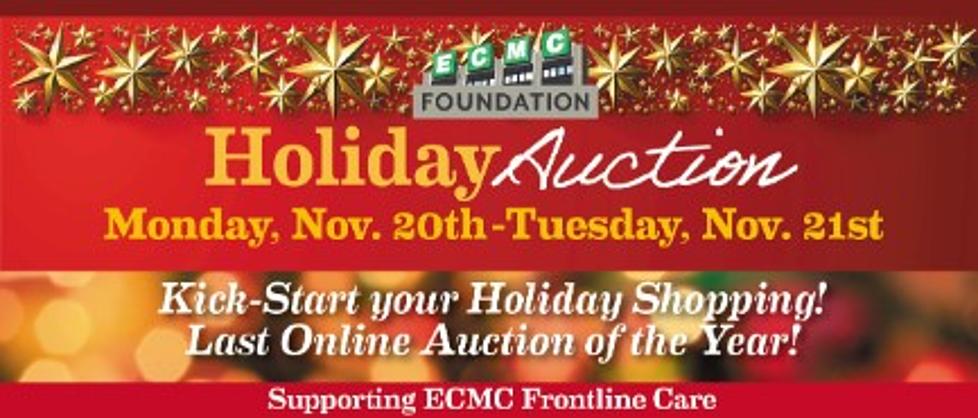 Bid On Amazing Things During ECMC's Holiday Auction
Photo Credit: ECMC
You can kick off your holiday shopping by helping out Western New York's only Level One Trauma Center.
The ECMC Holiday online auction launched today and you can bid on some amazing things to help raise money for the ECMC Foundation. But hurry the auction only goes until Tuesday Afternoon.
Some of the items up for auction will be a big hit for the Buffalo sports lover in your life. There is an autographed Matt Milano jersey, a blowup Buffalo that would be perfect for any Bills fan's front yard. There is an autographed Tre White helmet and even a full-size cut out of Jordan Poyer.
If that special someone loves food, bid on gift cards to some incredible restaurants like Lucia's On the Lake, and Russell's Steaks, chops, and more.
Feel Good Mornings With Dave Fields Mon-Fri 6am-10am
For that unique gift, why not get tickets from Southwest to getaway, icemaker, or patio set?
There is something for everyone on your shopping list, including you!
You can start bidding by clicking on the photo below.
While nobody ever expects a medical emergency to happen to you, your family, or friends, if it does you would want a top-of-the-line facility ready and able to provide the care you need.
As WNY's only Level 1 Trauma Center, ECMC is the only place in Western New York that can handle any kind of problem including severe injuries and trauma.
These Western New York Restaurants Will Be Open On Thanksgiving
These Western New York Restaurants Will Be Open On Thanksgiving
Gallery Credit: Dave Fields
Amazing French Estate For Sale In New York [PHOTOS]
5-bedroom, 6-bathroom French Manor for sale in Williamsville, NY.
Gallery Credit: Dave Fields
Own A Private Waterfall In New York
You have a chance to buy over 50 acres of land that includes its own private waterfall.
Gallery Credit: Dave Fields
More From The New 96.1 WTSS