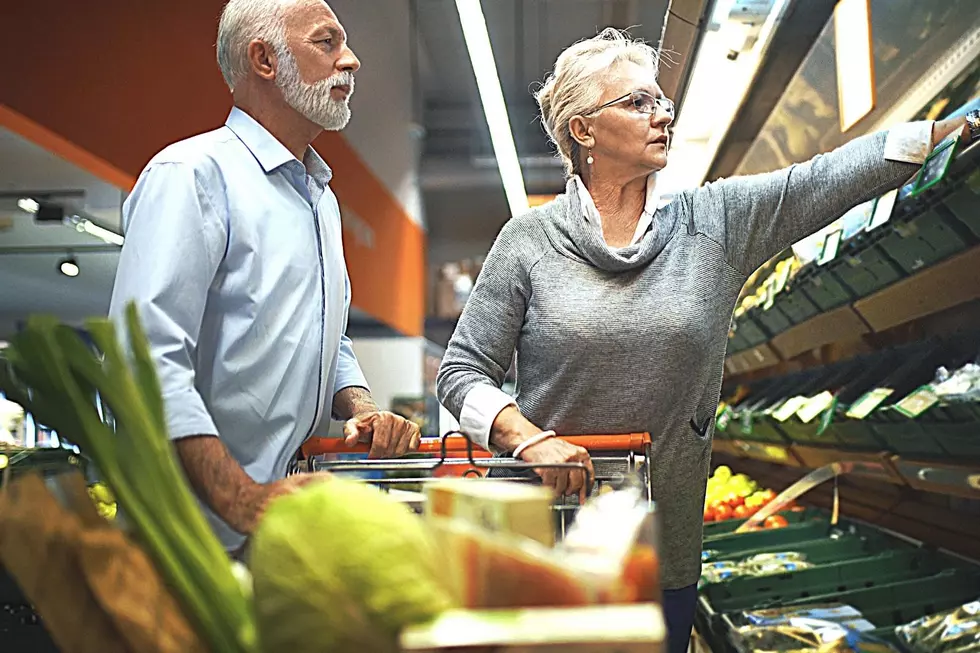 Are Digital Coupons Fair To Western New York Seniors?
Canva
With inflation on the rise and the cost of groceries skyrocketing, more people are scouring through their local supermarket circulars to find the best deal on the things they need to fill their fridges. 
In the past, most stores would only require you to sign up for their loyalty program to take advantage of their advertised sales. You'd then show your membership card or give your phone number to the cashier, and boom - the discount is applied to your purchase. However, in recent years, more and more supermarkets are offering "digital coupons;" deals that can only be accessed through the store's app or website.
Many senior citizens don't have access to digital coupons
Digital coupons that are "clipped" through an app can be super convenient for the average tech-savvy shopper. However, there is a large group of Western New Yorkers that are left out of the savings and end up paying more at the supermarket - senior citizens.
According to a 2022 study from the Pew Research center, 61% of adults aged 65 and older own a smartphone, compared to 96% of adults 18 to 29. Similarly, 99% of adults 18 to 29 use the Internet - much higher than the 75% of adults over 65 who do. 
Even though Internet and Smartphone use for senior citizens has increased over the years, there is still a glaring gap between those who understand and have access to apps and the Internet and those who don't.
Are digital coupons fair?
So when a supermarket chain offers digital coupons that are only accessible through their app or website, is it fair to those who can't get them?
Edgar Dworsky, a former Massachusetts Attorney General and founder of the customer-advocate website Consumer World, recently commented,
"Digital discounts are no deal for many seniors. They are a clever ploy by big supermarket chains to get people into the store knowing full well that many of them will wind up paying more than the advertised price."
He added,
"With inflation at a 40-year high, it's time to stop discriminating against the digitally-disconnected, particularly seniors, and offer them the same discounts already enjoyed by tech-savvy shoppers."
Seniors frustrated by lack of access to coupons
Some pro-consumer groups are demanding that stores offer the same discounts on their app through other means that are easier and more convenient for seniors, such as paper coupons. 
However, it won't be easy - with retailers such as CVS, Walgreens, and the brand General Mills announcing they were scaling back on paper or printable circulars and going completely digital instead. 
Although technology has done a lot to make the average consumer's life easier, it has been an extra hurdle to get over for seniors who don't have access to or don't understand the technology needed to access digital coupons. We have to make a way for older Western New Yorkers to have the same discounts available to them as everyone else. After all, inflation is affecting everyone - especially our social security-earning seniors.
Genius New Password Hack
Gallery Credit: Clay Moden
More From The New 96.1 WTSS