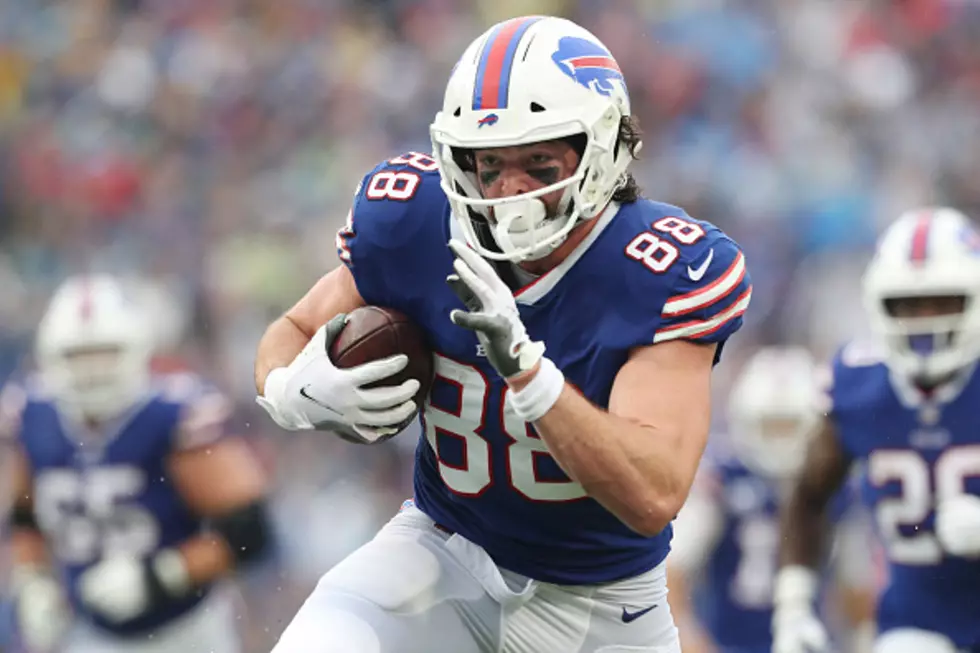 Bills Fans Want The Now Famous "Dawson Knox Smoothie"
Getty Images
It's no secret that professional athletes stay in shape and eat healthy.
NFL players in particular need to make sure their bodies are in the best possible condition for the beating they take on the football field. They have to maintain excellent cardiovascular condition, as well as have enough strength to fend off the punishment of tackles and hits.
Buffalo Bills tight end Dawson Knox is entering his fourth season in the NFL and had what many consider a breakout season in 2021.
Knox caught nine touchdowns and nearly 50 passes, despite missing two games with a broken hand.
He was recently a feature on the Bills embedded series, showing his upbringing and football beginnings in Brentwood, Tennessee, which is 15 minutes outside of downtown Nashville.
Knox also shared his go-to smoothie that he drinks to stay in shape, and now Bills fans would love to cop the recipe for themselves.
The smoothie that the Bills call "The Knox Smoothie" consists of:
Honey
Almond Butter
Whey Protein
Plant Protein
Hemp Seeds
Flax Seeds
Chia Seeds
Whole Milk
Okay, it's not exactly going to look the greatest and maybe doesn't taste as great as a traditional strawberry banana smoothie, but considering Dawson Knox swears by it, I would give it a go.
Watch the video below.
I've lately been trying to incorporate more quinoa in my diet. Actually, my doctor recommended it, but I've come around to its taste.
Are you going to try your hand at "The Knox Smoothie"?
17 Recipes They Have To Put In The Bills New Cookbook
Gallery Credit: Brett Alan
Top 50 Summer Restaurants in Buffalo and Western New York
Check out some of the best spots for food and drinks this spring and summer across Western New York!
The Best 50 Ice Cream Places in Western New York
The warm weather means ice cream season is just about here.
More From The New 96.1 WTSS