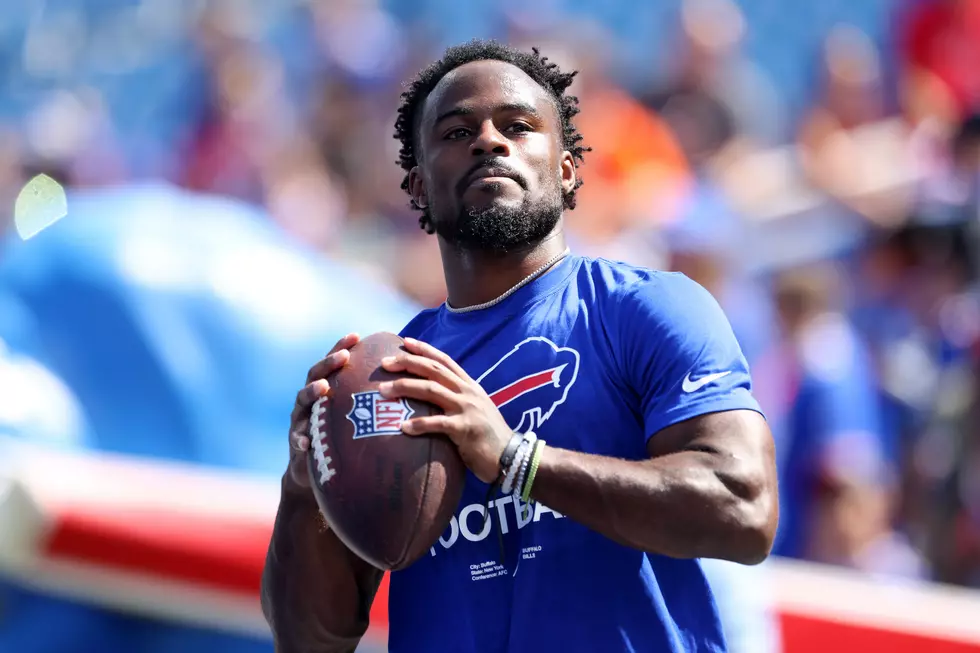 6 Days Until Buffalo Bills Kickoff: Isaiah McKenzie
Getty Images
We are just 6 days away from the kickoff to the NFL season.  With the #6 being our focus, there aren't a lot of Bills that have worn that number.
Over the years, the #6 would probably be one of the least popular numbers to be worn by Buffalo Bills.
The first person to wear it was a punter named Dave Chapple.  He was only on the team for one year.  The next was Tom Dempsey - a guy who held the record for the longest field goal ever made for years.  It was a 63-yard field goal that he was able to connect on when he was with the Saints.  The record stood until 1998 when it was tied in 1998.  It wasn't beaten until 2013 by Matt Prater.
Kicker John Nies wore the #6 in 1990.  Shane Matthews wore it in 2004-2005 but he never made it onto the field.  Punter Shawn Powell wore it in 2012.  Then Colton Schmidt from 2014-2018.
But now, the number 6 belongs to Isaiah McKenzie after he claimed it in the offseason.
McKenzie was a Georgia Bulldog in college before being drafted to Denver in 2017.  He came to the Bills by being claimed off of waivers in 2018.  Initially, he was used as a punt returner but found his way onto the field over the years in many different positions.  He's been a bit of a gadget player for the Bills catching jet sweeps, running reverses, and even filling in once at cornerback.
He's dubbed as the "face of the franchise" or as his teammates call him "Lil' Dirty."
This year he was even a contestant on "America's Got Talent" as a member of a singing group filled out by all football players.
He signed a 2-year extension with the Bills in the offseason this year and is hoping to have a bigger role on this explosive offense.
Gameday Rules For Buffalo Bills Fans That Watch From Home
Gallery Credit: Brett Alan
Best Free Agents Signed By The Buffalo Bills
The Buffalo Bills are gearing up for a run at the Super Bowl next season and some big-time free agents are already reaching out to the Bills looking to join the team. Check out some of the best free agents the Bills have signed in the past.
Gallery Credit: Dave Fields
Complete List Of Buffalo Bills Available On Cameo
Gallery Credit: Brett Alan
More From The New 96.1 WTSS