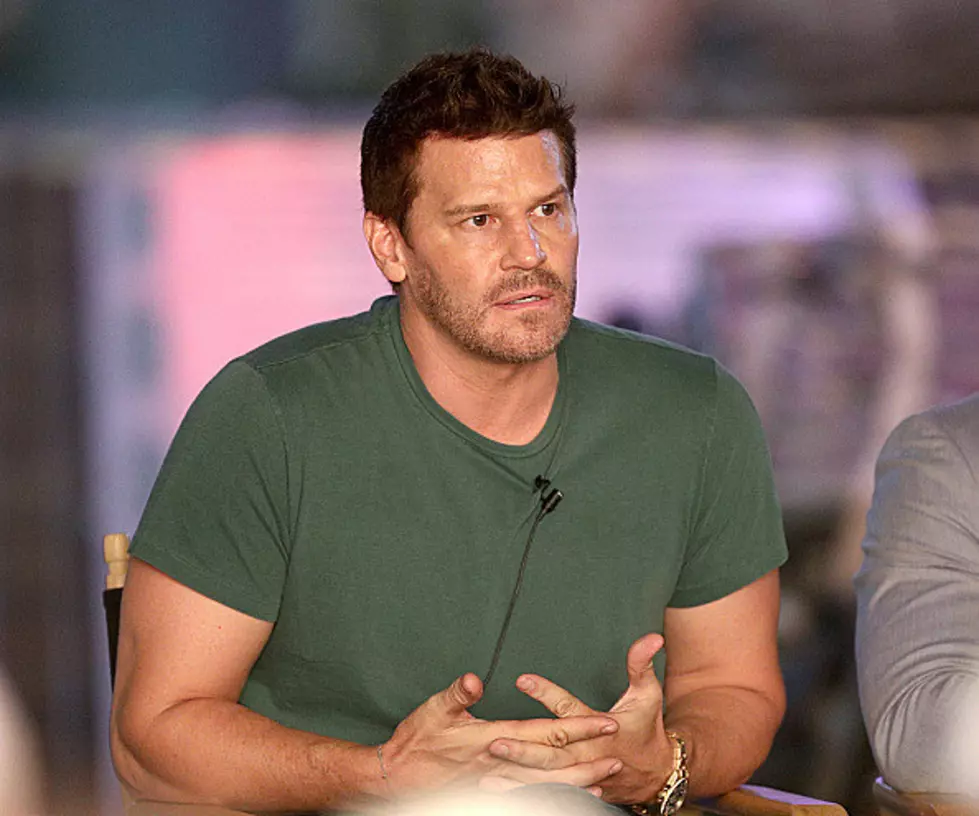 5 TV Stars From You Didn't Know Were From Buffalo
Buffalo is famous for chicken wings, the Buffalo Bills, and affordable housing but we have also given television some notable actors.
Did you know all these people are from Buffalo:
David Boreanaz  - Boreanaz was born on May 16, 1969, in Buffalo, New York, his father,was working as a weather forecaster and children's show (Rocketship 7) host as Dave Thomas, for ABC affiliate WKBW-TV. His mother, Patti Boreanaz, was a travel agent.  Boreanaz is known for playing the roles of vampire-turned-private investigator Angel on Buffy the Vampire Slayer ( and its spinoff Angel); FBI Special Agent Seeley Booth, on the television crime procedural comedy-drama series Bones ; and United States Navy SEALs Master Chief Special Warfare Operator Jason Hayes in the military drama series SEAL Team .
Wendie Malick - Malick was born in Buffalo, New York, the daughter of Gigi, a former model, and Ken Malick, who worked in sales.  Malick is known for her roles in various television comedies most notably Judith Tupper Stone in the HBO sitcom Dream On, and as Nina Van Horn in the NBC sitcom Just Shoot Me!
Christine Jane Baranski - Baranski was born in Buffalo, New York, the daughter of Virginia and Lucien Baranski, who edited a Polish-language newspaper. Baranski was raised in Cheektowaga, where she attended high school at the Villa Maria Academy. She is a 15-time Emmy Award nominee, winning once in 1995 for Outstanding Supporting Actress in a Comedy Series for her role as Maryann Thorpe in the sitcom Cybill.
Chelsea Noble - Noble was born Nancy Mueller in Cheektowaga, New York, to Irene and Fred Mueller. She is known for her role as Kate McDonnell on the sitcom Growing Pains and is married to her former Growing Pains co-star, Kirk Cameron.
Amanda Blake - Amanda Blake was born Beverly Louise Neill in Buffalo, New York, the only child of Jesse and Louise (née Puckett) Neill. Her father was a banker. Blake is best known for the role of the red-haired saloon proprietress "Miss Kitty Russell" on the western television series Gunsmoke.
Have you ever bumped into a TV star in Buffalo.  Chelsea Noble and Kirk Cameron are known to visit fairly frequently.  Some other stars who spent time in the area include William Fichtner, and Jacob Artist from the TV Series "Quantico".
Buffalo's Favorite Comfort TV Shows
LOOK: TV Locations in Every State
More From The New 96.1 WTSS