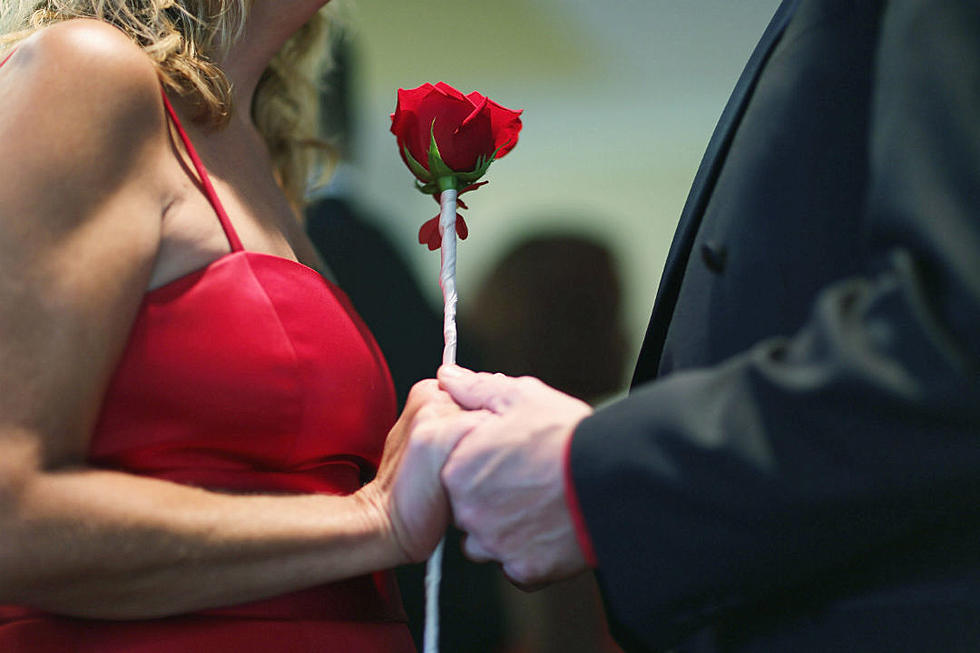 You May Think This Is A Good Valentine's Day Gift, But It's Not
Joe Raedle, Getty Images
Not everyone is a great gift giver, but hopefully you avoid this absolute no-no on Valentine's Day.
Disclaimer: the following article is intended for a mature audience, and it may not be appropriate for those who identify with a younger demographic. 
I get it. Valentine's Day is a day dedicated to love and romance, and you may have intentions on showing that …in the sheets (for lack of a better term), but that does not mean you should attempt to "level up" this weekend. 
What I mean by that is…do not get your girlfriend lingerie for Valentine's Day.
It seems to be a mistake that many of our partners tend to make around this time of year, and while I understand you want to take in your lady's beauty, buying lingerie is definitely not the answer.
In fact, it may be the worst Valentine's Day gift of all time, and you are setting yourself up for failure by taking the risk (unless your partner explicitly asked for you to buy the lingerie).
Here are 4 reasons to avoid lingerie as a Valentine's Day gift. 
There is a high likelihood of you mistaking her for the wrong size.

It's a challenge for us ladies to buy the correct size for ourselves sometimes, and we're the ones with the "goods." So expecting someone to use guess work or their best judgment is bad.

You may like how it looks, but does she feel comfortable wearing it?

It's hard to put into words how much discomfort a bad set of underwear can cause you…and lace isn't exactly the most comfortable form of fabric. 

It's a selfish present.

It's not a gift for your significant other at all, but rather a gift that you're buying yourself because you want to see her in lingerie. 

What if she doesn't want to wear the lingerie for you?

Then you just got your hopes up and probably made the entire rest of the night extremely

awkward. 
If you are confident that your special someone wants lingerie, then by all means, go for it, but don't say I didn't warn you. 
New York Towns That Are Perfect For Valentine's Day
Valentine's Day is coming this weekend and there are some perfect towns and cities in New York to celebrate in.
Gallery Credit: Dave Fields
8 Unconventional Date Ideas For Valentine's Day In WNY
Gallery Credit: Brett Alan
5 Ways To Say I Love You "Buffalo Style"
Anyone can say "I Love You" but there are certain things you can do here in Western New York to show people that you love them.
Gallery Credit: Dave Fields
Are Used Engagement Rings The New Trend?
Looks like there is a surplus of engagement rings for sale on Facebook marketplace...especially in Western New York.
Gallery Credit: Kadie Daye, Facebook Public Listing
More From The New 96.1 WTSS